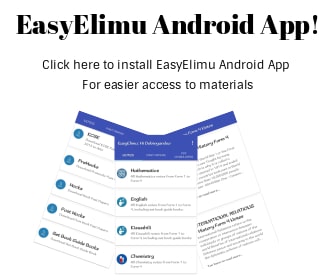 ---
ICT has created new job titles. Some of the computer career opportunities include: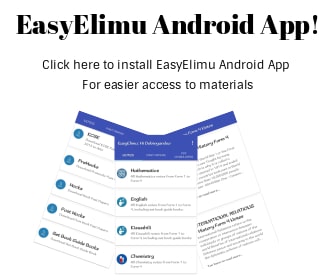 ---
Responsible for analyzing a company's needs or problems then design and develop a computer based information system.
Qualities of a good system analyst:
Should have good problem solving skills and creativity i.e. must have wide experience in solving problems.
Should have good communication skills i.e. be able to communicate clearly and precisely to different groups.
MUST have business knowledge i.e. understand the environment for which the system is being developed.
Must have technical knowledge i.e. well trained in relevant areas of computer science.
Must have general knowledge of the firm including its goals and objectives.
Should have knowledge of data processing methods and current hardware and familiarity with available programming language.
Duties of a system analyst:
Gather, record and analyze facts of the system.
Design new system and recommend changes to existing systems.
Prepare instruction manuals.
Co-ordinates training for users of new systems.
Work with programmers to construct and test the system.
Prepares system specifications.
Co-ordinates the implementation of new or modified system.
Reports to data processing manager what has been reported by programming group, junior and senior programmers.
Duties of chief programmers;
Managing the programmers
Liaising with the system analyst.
Review and control program documentation.
Reviews program's performance.
Ensures that all programs are well tested before put into use.
Reviewing all the system specifications before handover to programmers.
These are people whose work entails coding i.e. formulating instructions for the computer to solve given problems.
Qualities of programmers:
Good command of programming language in use.
Knowledge of general programming methodology and relationship between programs and hardware.
Creativity for developing new problem solving methods.
Patience and persistence.
Duties of programmers:
Coding computer program using appropriate programming language.
Testing of programs for logical errors, syntax and semantic errors.
Debugging of programs.
Documenting programs i.e. writing manuals.
Designing and implementing programs.
Maintaining and reviewing existing computer programs.
A person responsible for the design and implementation of the database.
The major purpose of computerizing an organization or institution is to store data in an organized way for easy access, retrieval and update.
Duties:
Responsible for the design and control of organization database.
Controls and monitors database usage through assignment of user passwords.
Keeping the database up-to-date by adding new records, or deleting unnecessary records.
Establishing the appropriate content and format of data records.
Person skilled in software development and technical operation of computer software.
Duties:
Developing system and application software.
Developing user and technical documentation for the new software.
Maintaining and updating the software to meet day-to-day requirements.
Specialized personnel whose duties are to assemble the computer systems.
Duties:
Design and develop computer components e.g. motherboards, storage devices etc.
Design and develop engineering and manufacturing computer controlled devices such as robots.
Re-engineer computer components to enhance its functionality and efficiency.
They design website using various software tools. These webs contain pages where individuals and organizations can advertise themselves when promoting the products.
They administrate the organization's websites by making sure the website is updated periodically to give the right information.
Duties:
Developing and testing websites.
Monitoring the access and use of internet connection by enforcing security measurers.
Downloading information needed by an organization from internet website.
Maintaining, updating and modifying information on the website.
This is a person who interfaces the user demands to the computer hardware by use of a set of special instructions known as commands.
Duties:
Entering data into the computer for processing.
Keeping up-to-date records of all information processing activities.
Responsible for the general equipment layout within the computer room.
Activating the computer to obey programs through use of commands.
Mounting the storage media e.g. disk to their drives.
These are members of the technical staff whose job is to service and repair computers.
Given that computers require regular maintenance, upgrading as well as emergency repairs, demand for computer technicians continues to grow as more people computerize their workplaces and homes.
Duties:
Troubleshooting computer hardware and software related problems.
Ensuring that all computer related accessories such as printers, storage media etc are in good condition.
Assembling and upgrading computers and their components.
Help hardware engineers in designing and creating some computer components such as storage devices, motherboards etc.
This is the person in the data processing department within the organization whose major duty is to ensure that the organization's needs are met
Duties and responsibilities:
In charge of data and information flow within the department.
Responsible in data collection and preparation.
Purchase of hardware and other facilities and their management.
Software development and maintenance.
Assessment and evaluation of staff performance.
This person controls, plans, staffs, schedules and monitors all the activities of the ICT department in the organization. Using computerized management information system (MIS), the manager can test the impact that an alternative course of action might have on business.
Responsibilities:
Making sure that all tasks in the IT department are done correctly and on time.
Preparing budgets for the departments.
Keeping the department inventory records up-to-date.
Managing the human resource within the department.
Specialized personnel in the field of computing and well conversant with various disciplines and computer related issues which they can execute with ease.
Responsibilities:
Training people on how to use computers and various application programs.
Developing training reference materials.
Guide learners on how to acquire knowledge through carrying out research.
Advising the learners on the best career opportunities in the broad field of ICT.
Preparing learners for ICT examinations.
Specialist who oversees the smooth running of network system in an organization.
Responsibilities:
Setup computer network.
Maintain and enforce security measures on network.
Monitor the use of network resources.
Maintain and troubleshoot network related problems.
Graphic designers and typesetters are required in order to design graphical objects and professional publications e.g. books, newspapers and magazines.
Responsible for keeping the files in various storage devices and for the physical security of the storage media
Duties:
Ensures that there are enough physical files available for use.
Maintains the external files labels.
Ensures duplicates files are kept.
Ensures access of files is restricted to authorized persons.
This can be achieved by using a computer or other ICT devices such as mobile phones to start bureau services, internet services, consultancy services and computer hardware and software vendor business.
Should have good knowledge in information ands communication technology. This would help them to analyze customer needs and advice them accordingly. A good computer salesman needs to be self confident, persuasive and proficient in business communication.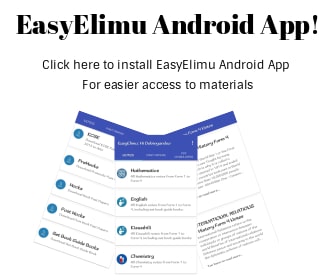 ---
There are other tertiary institutions in computing where one would further his or her educational ambitions. They include:

Universities.
Research institutions
Polytechnics.
Middle level colleges.
Considered as the highest institution in formal education.
They are categorized into two major groups i.e. public and private universities.
a) Public Universities:
Established by the state.
Run by a state appointed management.
Admission to such universities is controlled by either the state or a recognized body.
Examples:
Jomo Kenyatta university of Agriculture and technology.
Kenyatta University.
Nairobi University.
Maseno University.
Moi University.
Egerton University.
Masinde Muliro University of Science and Technology.
b) Private Universities:
Self-sponsored institutions set up by individuals, churches or any other organization.
They are privately run.
Students' enrolment depends on whether the student is capable of sponsoring himself/herself.
For them to operate, they must be registered or accredited by the commission of higher education or any other quality assurance body that is recognized worldwide.
Accreditation leads to public acceptance and confirmation evidenced by the grant of charters by the state or accrediting bodies.
Examples:
Daystar University.
Catholic University of Nazareth.
Mount Kenya University.
Kabarak university.
Baraton University.
Catholic University of East Africa.
Kenya Methodist University
- Universities are authorized to offer approved Diploma, Undergraduate and Post graduate programmes.
ICT related degree programmes
Bachelor of computer science.
Bachelor of Information technology.
Bachelor of Science in Computer Engineering.
Bachelor of Science (Computer Networking).
Bachelor of Science (Software Engineering).
Bachelor of Business and Information Technology.
Bachelor of Science (computer programming).
ICT related masters programs:
Masters in computer science.
Masters in information technology.
Masters in hardware engineering.
Masters in science (computer engineering).
These are the other specialized research institutions that concentrate on narrow fields of study such as computer or ICT technology, agriculture, space science etc.
It is possible to enroll in such institutions as a research trainee.
These are institutions of higher learning that mostly offer Diploma and certificate courses in technical fields such as ICT, mechanics, food production etc.
A polytechnic may also be accredited by a university or the state to offer degree programmes.
Examples of polytechnics that offer ICT in kenya:
Mombasa polytechnic.
Kenya polytechnic.
Eldoret polytechnic.
Kisumu polytechnic.
ICT courses offered in polytechnics:
Computer repair and assembly.
Computer operator.
Management information system.
Computer programming.
Computer networking.
Computer software engineer.
Computer studies.
Information technology.
Computer science.
Computer hardware engineer.
Web administrator
These are middle level institutions that offer diploma, certificates and craft courses in many disciplines such as technical, ICT, teacher training, business management etc.
Examples of colleges:
Rift valley Institute of Science and Technology.
Kaiboi Technical Training Institute.
Thika Institute of Science and Technology.
Kiambu Institute of Science and Technology.
Coast Institute of Science and Technology.
Kirinyaga Technical Training Institute.
Nairobi Technical Training Institute.
Nyeri Technical Training Institute.
Kenya Technical Training Institute.
Kenya Science Teachers College.
Machakos Technical Training Institute.
The most important considerations to make before you join a college to pursue an ICT course:
Whether it offers ICT courses recognized both locally and internationally.
Information Technology Standards Association (ITSA)
Institute of Management Information Systems (IMIS)
Kenya National Examinations Council (KNEC).
PITMAN.
Diploma in computer studies.
Diploma in computer science.
Higher diploma in computer studies.
Higher diploma in information technology.
Certificate in computer studies.
Certificate in information technology.