In every society we have prominent people whose prominence may be due to their leadership positions or their general role towards the improvement of the society.
Most of these personalities are our heroes and we get motivated by them and have them as our role models.
In the history of Islam, several challenges have been met by the champions of Islam.
In every century, we had leaders who spereheaded the reforms and struggle for spread of Islam.
We are therefore going to study some of these schorlars in our secondary syllabus.
In each form, two scholars will be studied starting with Sheikh al Amin Ali bin Mazrui and Abdallah Swaleh al Farsi.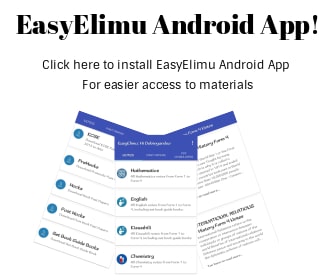 ---
His full name was Sheik Al-Amin bin Ali Abdallah al Mazrui from the Mazrui family.
This was the family which had been given the guardianship of Mombasa town after the expulsion of the Portuguese by the Sultan of Oman since they originated from Oman.
His grand father, Abdallah al- Mazrui was an Islamic scholar belonging to the Shafi School of law.
He was born in Mombasa 1891 on 15th Jamadu-Thani 1380 A.H/27th January 189.
His father passed away when he was four years old and thus his paternal Uncle Sheikh Suleiman bin Ali-Mazrui took the responsibility of raising him who later married him off to his own daughter.
He died on 1st April 1947 having left behind three children, among them two sons (Harith Al-Amin Al-Mazrui-former Liwali of Lamu and Professor Ali Mazrui-Jomo Kenyatta University of Agriculture and Technology) and a daughter.
He started his elementary education under his Uncle Sheikh Suleiman bin Ali who was a great scholar of that time and had studied various branches of knowledge.
This branches included; Quran, Arabic language, Fiqh among others.
His great thirst for knowledge made him travel to Zanzibar to further his education under the eminent scholars of Zanzibar like Sheikh Abdallah Mohammad bin Salim Bakathir and Sayyid Ahmed Bin Abu Bakar bin Sumeyt.
He later went to Lamu and graduated from Riyadh mosque under the supervision of re-known scholars of that time.
He was a brilliant student and outstanding in all the subjects and he used to emerge top of the class.
He was able to bring reforms in some of the Islamic scholarly works across the world.
Among the Muslim scholars who greatly influenced him are the following:

Sheikh Jamalu-ddin Al-Afghani
Sheikh Muhammad Abdul
Sayyid Mohammad Rashid – Ridha
He wrote Hidaayatul Atfaal (Guidance of children) which is an introductory book to Islam for the children.
He book entitled 'Masomo ya dini' (religious studies) is essential for the Swahili speakers.
Majmaul Bahrayn (The meeting of two seas) is another essential publication in the study of Islamic religion.
He wrote a weekly paper known as Al-Islah which constituted both Islamic teachings and political issues in Kiswahili and Arabic using the Arabic script.
The message in this paper was aimed at positively changing the societal way of thinking.
He translated part of the Quran into Kiswahili, that is Sura al Fatiha, Al Baqara and and a few verse of Al-Imran.
He authoured many publications.
He was the first to write books in Kiswahili to cater for the learning needs of his immediate community.
He established Madrassatul Ghazali-l Islamiyya, a learning institution in which he taught Islamic studies to students from all over East Africa.
He donated most of his scholarly works to the libraries at the coast.
Become the Kadhi of Mombasa in 1932.
He gave many Islamic lecturers in the mosques other Islamic institutions.
He became the Chief Kadhi of Kenya in 1937 after the death of his uncle Suleiman bin Ali al Mazrui.
He is known for his efforts in propagating Islam all over East Africa. He used to move all around East Africa giving lectures.
He was a writer, poet and editor of Kiswahili and Arabic languages.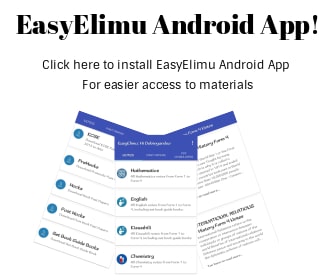 ---
He was born on 12th of February, 1912 at Jongeani village in the Island of Zanzibar.
He came from a large and well established family; respected for the services they used to provide in both educational and civil life to the citizens of Zanzibar and Pemba.
He was the eldest child in this family.
He studied Quran recitation from Fatma Hamid Said who was a student of a renowned scholar, Sheikh Amin Ahmed.
At a very young age, sheikh Abdullah memorized the Quran with its correct recitation and a large portion of Hadith.
He did not engage in leisurely activities as the other young people.
At the age of twenty years he was so fluent and competent in Arabic Grammar and Nahwi that he could write poems in Arabic.
After completing the first phase of Islamic traditional education at Masjid Barza,Sheikh al-Farsy joined the first government school in Zanzibar at the age of ten;the Central Primary School of Zanzibar.
He was so dedicated to attaining religious and secular education and he made use of both the afternoons and evenings to study.
He was always seen engrossed in any new Islamic book and spent most times in his home library reading.
Zanzibar had retained some of the centuries old Islamic educational institutions.
He therefore learnt from intellectual scholars like Sheikh Abubakar bin Abdullah Bakathir, Sheikh Ahmed bin Muhammad Al- Mlomry who taught him twenty five books and Sheikh Sayyid Alawy bin Abdul Wahab who taught him twelve books on Fiqh and Arabic.
He then went to Kenya to seek more knowledge where he studied tafsir under Sheikh Al Amin bin Ali.
He also studied Risalatul Jamiaat, a book on basic principles of Fiqh from Sayyid Hamid Maasab.
While he was in the secular school, he always emerged ahead of the other students in every subject.
His excellence led him to completing eight year primary education in five years. He then joined a Teachers' Training college from which he graduated in 1932.
He became a primary school teacher between 1932 and 1947 and, following a series of promotions for his good work, he was appointed the Inspector General of primary schools in Zanzibar and Pemba between 1949 and 1952.
He later became the principal of Muslim Academy between 1952 and 1956, before being appointed the head teacher of the Arabic Medium School.
In 1960, he went to perform Hajj after which he left the ministry of education in 1967 and became a teacher at the Teacher's Training college.
In 1960, he was appointed the chief Kadhi of Zanzibar, a post he held for seven years.
It was after the bloody CRUSADE incident in the name of Zanzibar Revolution in 1964 that he migrated to Kenya.
He was hosted by Sheikh Muhammad Kassim Al-Mazrui his former class mate in the class of Al-Amin Ali Mazrui.
Since his reputation as a scholar had reached far including Kenya, Sheikh Muhammad Kassim Al-Mazrui recommended him to the late Jomo Kenyatta for the post of Chief Kadhi of Kenya.
He accepted the appointment and served for fourteen years until his retirement in 1980.
In addition to teaching and preaching, he was a prolific writer.
He used mwongozo wa Zanzibari to translate the Qur'an and answer questions from the masses.
He wrote the biography of the prophet and that of Imam Shaffi.
He also wrote a Kiswahili translation of the Qur'an in order to counter the translation of Dr. David Living Stone and Fr.Godfrey Dale of the University Mission to Central Africa (U.M.C.A) church of Zanzibar who had written a very shallow translation that was used by the preachers to defend Christianity.
This Quran translation was also to clarify the misconception of the Qadianis who preached of the coming of another Prophet after Muhammad by the name Mirza Gulam Ahmad from Qadiani village in India.
Sheikh Abdullah Swaleh al Farsy passed on (died) on 9th November, 1982, just eight months after he had left Kenya to join his family in Muscat, Oman.
He translated the Qur'an in Kiswahili i.e. "Qurani Takatifu." Its first copy was published in 1969.
He wrote the biography of the prophet.
He also wrote the biography of Imam Shaffi.
His Kiswahili publication was sura za swala na tafsiri zake.
He also authored upotofu wa tafsiri ya Makadiani.
He used to write the translation of the Qur'an in the weekly Mwongozo wa Zanzibar Magazine.
He wrote a book entitled Bid'a in which he fought against innovations (Bid'a).
He wrote a book on mirath (inheritance).
He served in the field of education as a head teacher in Muslim Academy, Secondary School and Arabic Medium School.
He was appointed the Inspector General of primary schools in Zanzibar and Pemba to spearhead the quality of education in these states.
He proposed that community schools be staffed with Islamic teachers who should be paid by the government.
He travelled to Nyasaland (Malawi) and Southern Rhodesia (Zimbabwe) to give lectures on Islamic Religious Education.
In his position as a Chief Kadhi of both Zanzibar and Kenya he lodged defence against all accusations directed to Islam and Muslims.
He called for the establishment of separate schools for the Muslims.
He wrote books strongly supporting provision of education and saw illiteracy as a menace to both the government and its citizen.
He urged the East African Muslims to adhere to the teachings of the Qur'an and the Sunnah of the Prophet. As a result a number of young men became interested in studying Islam.
He used the voice of Kenya radio to air educative programs about Islam.
He wrote several religious books in both Arabic and Kiswahili that enlightened Muslims about their religion.
He travelled throughout East Africa giving public speeches and lectures about Islam which resulted in many embracing Islam.
He volunteered free services to the Radio of Zanzibar to propagate Islam.
He started campaigns against Bid'a (innovations) and refused Qadianism.
In Kenya, he was exposed to public debate where he criticized some of the traditional beliefs including shirk and traditional dances.
He became a catalyst to the young men by giving mosque seminars.