Instructions to candidates
PLANNING SESSION: 30 minutes
PRACTICAL TEST SESSION: 1¼hours
Read the test carefully
Text books and recipes may be used during the planning session as reference materials
You are not allowed to take away your reference materials at the end of the planning session.
You are not allowed to bring additionoal notes to the practical session
Candidtaes should answer the questions in English.

THE TEST
You have invited your two nephews aged 9 and 10 years for a weekend lunch. Using the ingredients listed below, prepare, cook and serve a one course meal for them. Include a nutritious drink.
Ingredients:
Rice/potatoes
Cooking oil
Salt
Sugar
Beef peas
Carrots
Tomatoes
Cabbage/green leafy vegetables
Onions
Dhania
Green pepper
Fruits in season.
PLANNING SESSION - 30 minutes
For each task listed below, use separate sheets of paper and a carbon paper to make duplicate copies then proceed as follows:
Identify the dishes and write their recipes
Write your order of work
Make a list of the foodstuff and equipment you will require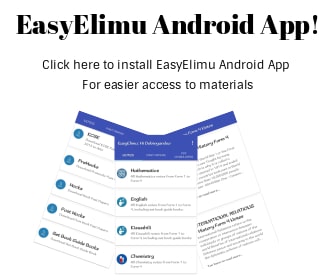 ---
MARKING SCHEME
Possible Menu (Food and Drink Items)
ONE COURSE MEAL FOR PRETEEN BOYS
Boiled Rice/French fries
Beef stew/Pea stew
Steamed cabbage/green leafy vegetables
Nutritious drink - fresh fruit juice/fruit punch
AREAS OF ASSESSMENT
MAXIMUM SCORE
ACTUAL SCORE
REMARKS
1.
PLAN
Recipes
- Availability (4 X ½)
- Correct quantity (4 X ½ ) (enough for two)
- Appropriate choice (for the age)
Order of work
- Availability
- Proper sequencing
List of foodstuffs
- Availability
- Adequacy enough for two)
- Appropriateness
List of equipment
- Availability
- Adequacy
- Appropriateness


2
2
2

1
1

1
2
2

1
1
1
SUB-TOTAL
16
2.
PREPARATION AND COOKING
Correct procedure for preparation
- Item 1 (carbohydrate)
- Item 2 (protein)
- Item 3 (vegetables)
- Item 4 (nutritious drink)
Correct procedure for cooking
- Item 1 - (carbohydrate)
- Item 2 - (protein)
- Item 3-(vegetables)
Methods of cooking at least two)
Quality of results (colour, texture, taste, consistency)
- Item 1 - (carbohydrate)
- Item 2 - (protein)
- Item 3 - (vegetable)
- Item 4-(nutritious drink)


1
1
1
2

1
1
1
2

1
1
1
1
SUB-TOTAL
14
3.
PRESENTATION
Utensils
- Appropriate
- Clean
Table layout
- Well laid tablecloth
-Centre piece (mark by impression)
- Correct set-up cutlery and glassware (1) laid at the right position (1)
- Accompaniments (salt and pepper shakers)
Hygiene
- Food hygiene - during preparation ½
- during cooking ½
- Kitchen hygiene - during preparation ½
- during service ½
- Personal hygiene - when handling food ½
- grooming ½


1
1

2
2
2

1

1

1

1


SUB-TOTAL
12
4.
ECONOMY OF RESOURCES
Use of water
-taps closed when not in use
-no spillages of water
Food
-no excess food peelings
- utilises all food ordered
Materials
- using materials for the right purpose
- no wastage (use of excess materials)
Fuel
- simmering when necessary
- switching on and off source of fuel appropriately
Clearing up
-"clearing as you go" during the practical session
- After work


½
½

½
½

½
½

½
½

2
2
SUB-TOTAL
8
TOTAL
50
Final mark =

actual score


2
25