FRENCH
PAPER 1
(Listening Comprehension, Dictation and Composition) 
SECTION I
PASSAGE I
Le dernier jour des sports était _______________________________________________ [½ mark]
     

Qui était le gagnant ? _______________________________________________ [½ mark]
Combien de matchs a-t-il gagnés ? _______________________________________________ [½ mark]

On a admiré _______________________________________________ des participants. [½ mark]
PASSAGE II
Dans ce texte, on parle de la …………………………………… d'une …………………………………… [1 mark]
Qui sont affectés ?

[½ mark]
[½ mark]
[½ mark]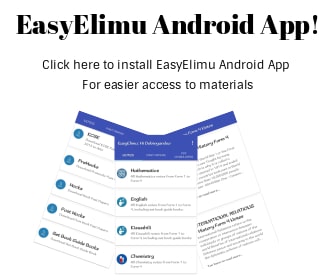 PASSAGE III
   

Le produit dans ce texte s'appelle  [½ mark]
Il est utilisé pour les _______________________ et par les _______________________ et les  _____________________________________________________________________  [1½ marks]



On trouve le produit aux _______________________ et aux _______________________ [1 mark]
PASSAGE IV: Fill in the table below by supplying the required information on the menu.
 
Permis (des fruits +) 
Interdit
Le matin
 
Le pain
 
 
Midi 
 
 
 
 
Le soir
 _______aux_______
 
 
 
PASSAGE V
       

A qui est le paquet? 
Qu'est-ce qu'il y a dans le paquet ? 

On est dans quel pays ?
Quelle est la nationalité de la personne qui envoie le paquet ? ……………………………………………
On utilise un paquet spécial parce qu'il ………………………………………………………………………………
Il faut payer ………………………………………………… pour l'envoie.
SECTION II
Dictation
Write the dictation passage in the spaces provided
SECTION III
Composition (15 marks)
 Write your composition in the spaces provided. Indicate clearly whether your choice is 6(a) or 6(b).
In 150 to 180 words, write in French on:
Either:

Ending with :
C'était la meilleure expérience de ma vie.
Or
Beginning with :
Ce jour-là , quand j'ai ouvert les yeux, ....
MARKING SCHEME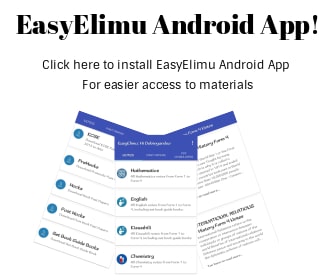 Passage 1

Kigali
KBL 465 R
Leurs billets



Passage 2

Monsieur Jacques
Mon repas favori
L'ugali, légumes traditionnelles, de la viande



Passage 3

Marie ; un séjour
Le 16 juillet
Restaurateur
Au téléphone / en s'appelant
Maurice



Passage 4

                 

Doit finir un travail important à l'église.
Michel /Michelle
Une excursion
Martin

Du poisson ; du riz
Demain c'est lundi



Passage 5

Samedi dernier
Des robes
Très chères / trop petites
A la première boutique



Passage 6

Georges ; MAYAKA ; katanga ; 32 ; 02 46 7523



Dictée

On m'a invité à un concert, ce soir, où il y aura un chanteur célèbre. 20
Je voudrais rencontrer ce chanteur. 5
Mes amis et moi, nous sommes très heureux quand nous écoutons ses chansons. 15
Sa voix est excellente et douce. 6
Tout le temps, il donne l'espoir à la jeunesse. 12
Sa musique nous parle de notre passé, la vie présente, nos relations, l'amour et même l'avenir. 22
Cela explique pourquoi les étudiants s'intéressent tellement à quelques matières à l'école. 14
SCORING TABLE
| | | |
| --- | --- | --- |
| MARKS | CORRECT ITEMS | WRONG ITEMS |
| 5 |  90-94 |  0-4 |
| 4½ |  80-89 |  5-9 |
|  4 |  70-79 |  10-19 |
|  3½ | 60-69  | 20-29  |
|  3 |  50-59 |  30-39 |
|  2½ |  40-49 |  40-49 |
|  2 | 30-39  |  50-59 |
| 1½ | 20-29 | 60-69 |
| 1 | 10-19 | 70-79 |
| ½ | 5-9 | 80-89 |
| 0 | 0-4 | 90-94 |
Compositions
1 (a) and (b)
Aspects à évaluer
Indicateurs : Le / La candidat(e)
Points
Respect de la consigne, 1½
 Respecte le format du texte ;
Titre : Les interlocuteurs, lieu
Format d'une conversation
0 ½ 1 1½
Compétence textuelle 3½
Etablit le contact social en utilisant les formes convenables pour débuter et terminer la conversation : introduction /ton
Introduit le sujet
Conclut la conversation dans une façon appropriée
0 ½ 1 1½ 2 2½
Compétence communicative
3
Possède un vocabulaire suffisant pour expliquer le sujet en question….
*étendu/variété….
En respectant la longueur indiquée, exprime ses propres sentiments, idées et opinions avec une aisance relative

1 ½ 1 1½

 

0 ½ 1 1½

Compétence linguistique
2
Fait preuve d'un bon contrôle des aspects verbaux et des structures linguistiques mais commet systématiquement des erreurs : confusion des temps/pronom/l'oubli de l'accord
0 ½ 1 1½ 2
Total 10 points
2. Question 2a and 2b
- Must be a creative composition.
- The beginning or the ending given must smoothly join with the rest of the composition
Marks range
Rate
Marking points
 15
Exemplary
Very few errors
Story line is perfectly developed
Idioms are adequate and well used
 13-14½
Excellent
Story line is greatly developed
Negligible errors in accents, punctuation
Minimal slips in grammar e.g accord
Use of idioms and general vocabulary is good.
 11-12½
Very good
Flow of story is great
Idioms are used though not many
Few errors are evident as sentence structure, accord, accents are well
 9-10½
 Good
Story line is flowing
Some errors in sentence structure
Verbs and tense forms are well constructed
Use of idioms is evident though they may be few
 7½-8½
 Fair
 Few slips in grammar but the flow is ok
Errors in tense are evident though not many
Language is plain with little or no idioms and vocabulary
 5½-7
 Below average
Story line is there but with many errors in grammar, tense,
Sentence structure is ok, idioms are wrongly used
3½-5
 Poor
Flow is jerky
Story line is hampered by gross errors
Sentences / words are repeated and no variation of sentence structure
2-3
Quite poor
Story line can be guessed
Few sentence structures are correct
Few correct tenses
½-1½
Very poor
It's hard to guess the story line
Very few sentences are correct
Few correct structures and tenses
0
 
No communication at all.