CHEMISTRY PRACTICAL
CONFIDENTIAL
Instruction to schools,
No one should have access to this paper except teacher in charge of Chemistry.
Great care must be taken to ensure the information herein does not reach the candidate either directly or indirectly.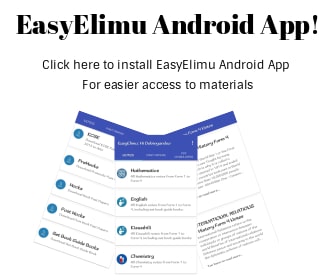 In addition to fittings and chemical found in chemistry lab, each candidate will require the following;
120cm3of solution A
90cm3 of solution B
90cm3 of solution C
40cm3 of solution D
40cm3 of solution
40cm3 of starch
About 0.5g of solid F
About 1g of solid G
About 0.5g of solid NaHCO3
About 500cm3g distilled water
One 25ml pipette
One 50ml burette
One stopwatch
Two 250ml conical flask
Six dry test tubes in a rock
Two boiling tube.
One metallic spatula
Two measuring cylinder
Two filler paper
Four labels
Access to;
Bunsen burner
Phenolphthalein indicator supplied with a dropper.
2m hydrochloric acid supplied with a dropper
1m sodium sulphate supplied with a dropper
2m sodium hydroxide supplied with a dropper
Acidified potassium manganate vii supplied with a dropper
Freshly prepared bromine water supplied with a dropper.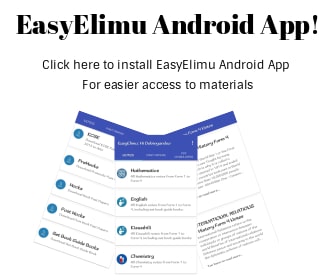 Preparation
Solution A is made of dissolving 10.08g of oxalic acid in water to make 1l solution.
Solution B is made of dissolving 8g of sodium hydroxide pellets in 500cm3 of distilled water, shake and………….. then it up to 1L using 1000ml volumetric flask.
Solution C is made by dissolving 33.2g of potassium iodide and make 1L of solution.
Solution D is made of dissolving 49.63g of sodium thiasulphate and make it to 1L.
Solution E is 20volume hydrogen peroxide.
Starch indicator is made of placing 10g of starch in about 500cm3 of warm water and diluting to one liter of solution.
Solid F is 1g of Ba(OH)2 8H2O .
Solid G is 0.5g malleic acid
Acidified potassium manganate vII is prepared by dissolving 3.2g of potassium manganate VII in 200cm3 of 2MH2SO4 and topping it up to 1L using distilled water.
---
Want to Improve Your Grade?
Guaranteed, improve your overall grade from
D-

to

C+

,

C-

to

B+

, or

B plain

to

A plain

, using our updated and fresh content.
Thousands of subscribed students and teachers country-wide rely on our content, which is updated weekly, with the latest past papers and revision notes.
Top performing schools and students regularly use our materials. We receive numerous "Thank you notes" after every KCSE Exams.
---
Don't Be Left Out.
Subscribe Today!
Choose among the three options below.
2 PDF files
(Full class notes or full set paper with all subjects)
5 topics Downloads
eg Classification for biology or Maudhui ya Chozi la Heri

No Ads
Unlimited PDF Downloads

Unlimited Notes Downloads

Unlimited Past Papers Downloads

No Ads
Unlimited PDF Downloads

Unlimited Notes Downloads

Unlimited Past Papers Downloads

No Ads
Not Yet Convinced?
Read Customer Reviews
Z

" It's the best app to all candidates for notes, questions and even answers. It has helped me improve notably in my exams... "

Zahra Bandal

Form 4 Student - Mombasa

F

" You guys are the best you totally fulfilled my expectations cause I really like this app cause 1: Subjects are well presented 2: The notes range from Form 1 to 4 This app really helps especially to a person who does not have study books. "

Faith Mwande

Form 3 Student - Kitale

B

" I love this site, it has all the revision materials and notes that I need, to teach and sharpen my students, for improved grades in exams. I also get teaching aids like Schemes of work, conveniently and therefore I save a lot of time... "

Belinda Akinyi

English Teacher - Nairobi