A pattern of a girl's blouse is provided. You are advised to study the sketches, questions and the layout carefully before beginning the test.
MATERIALS PROVIDED
Pattern pieces
A - FRONT BODICE
B - BACK BODICE
C - FRONT FRILL
D - BACK FRILL
E - POCKET
F - CUFF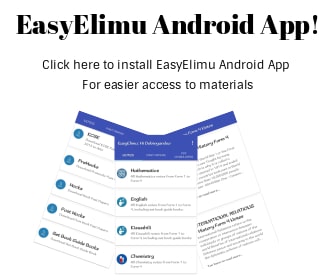 Plain cotton fabric 47cm by 90 cm.
Sewing thread to match the colour of the fabric.
A4 envelope.
Safety pin.
THE TEST
Using the materials provided, cut out and make up the LEFT HALF of the child's blouse to show the following.
Cutting out. (15mks)
The working of the underarm dart. (4.5mks)
Preparation and attachment of the pocket. (12.5mks)
The working of a double stitched seam at the shoulder. (5.5mks)
The working of the side seam and under arm seam using open seam. (8mks)
Preparation of the knife pleats at the front and back frills. (5mks)
Joining the back and front frill using French seam. (8mks)
Attaching the joined bodice and the joined frills using an overlaid seam. (9mks)
Preparation of the cuff. (7mks)
Management of the fullness of the lower edge of the sleeve using gathers. (Do not remove the gathering stitches.)(9mks)
Hold the cuff using the provided safety pin to the blouse. (1mk)
Presentation. (5.5mks)
NOTE:
At the end of the test, firmly sew on to your work on a single fabric a label bearing your name and admission number. Remove needles and pins from work. Then fold your work carefully and place it in the envelope. DO NOT PUT SCRAPS OF MATERIALS IN THE ENVELOPE.