Instructions to candidates
Read the test carefully.
Textbooks and recipes may be used during the planning session as reference.
You will be expected to keep to your order of work during the practical session.
You are only allowed to take away your reference materials at the end of the
planning session.
You are not allowed to bring additional notes to the practical.
THE TEST
Due to covid-19 pandemic, you were not able to invite all your friends for your 17th birthday celebration. You have therefore invited four of your friends for a belated birthday party at a picnic center. Using ALL the ingredients listed below prepare, cook and pack two items for the birthday. Include a nutritious drink. In addition pack one convenience food suitable for the party,
INGREDIENTS
Wheat flour
Eggs
Baking powder
Sugar
Margarine
Salt
Carrots
a Pineapple/mangoes
Irish potatoes
Flavorings and seasonings
Convenience foods
Oil
Icing sugar
PLANNING SESSION - 30 MINUTES
Use separate sheets of paper for each task listed below and a carbon paper to make duplicate copies. Then proceed as follows.
Identify the food items and write down their recipes.
Write down your order of work.
Make a list of food stuffs, materials and equipment you will require.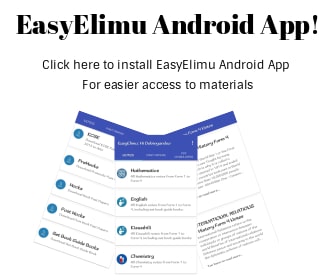 ---
Marking Scheme
AREAS OF ASSIGNMENT
MAXIMUM SCORE
ACTUAL SCORE
REMARKS

PLAN
Recipe
Availability
Correct quantities
Suitability
Order of work
Availability
Proper sequencing
Dovetailing
List of foodstuffs, materials and equipment
Availability
Adequacy
Appropriateness



1
2
4

1
1
1

1
2
1

SUBTOTAL
14
PEPARATION
Correct procedure
Item 1
Item 2
Drink
Cooking methods (At least two)
Quality of results
Item 1
Item 2
Drink



2
2
2
2

1
1
1

SUB TOTAL
11
PRESENTATION
Utensils
Appropriateness
Cleanliness
Presence of a bag/hamper
Presence of a convenience food
Each food packed separately
Arranged appropriately in the hamper
Adequate food packed
Packed (water, carrot, cruet set, serviettes)
General impression


2
2
1
1
2
1
2
2
1
SUBTOTAL
14

Hygiene
personal
Food
Kitchen hygiene
Economy of resources
Water
Food
Fuel
Materials
Clean up
During work
After work


1
1
1

1
1
1
1

2
2

SUB TOTAL
11
TOTAL
50/2