FRENCH
PAPER 1
LISTENING COMPREHENSION, DICTATION AND CREATIVE WRITING.
Instructions to candidates
This paper has THREE sections
In section I ,you will have five minutes to read through the questions before the test starts before answering the questions you will listen to several recorded passages on a tape for each passage you will answer questions as indicated to you on the tape.
In section II, you will listen to a recorded material once and start writing during the second listening.
In section III, you are expected to choose one question.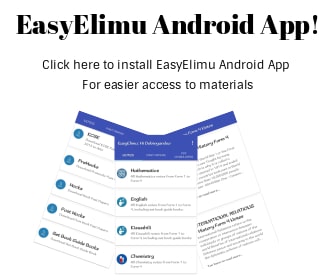 ---
Questions
Passage I
Bonpourtous est un ………………………………qu'on peut prendre pendant deux ……………………………..différentes. (1 point)
Dans le texte, on nomme ………………………………parties du corps. (½ point)
Passage II
Notez les détails de l'invité

Nom: ………………………………………………………………. (½ point)
Prénom: …………………………………………………………….. (½ pts)
Âge: ………………………………………………………………… (½ pts)
Anniversaire: ……………………………………………………….. (½ pts)
Passe-temps:

(½ pts)
(½ pts)
(½ pts)

Numéro de téléphone: ………………………………………………… (½ pts)

Quels sports pratique Guy? (1½ pts)
Quel est son sport favori?(½ pt)
Qulest-ce qui a lieu samedi prochain?(½ pt)
Guy est capitaine de ………………………………………….. équipes. (½ pt)
Passage IV
Combien de fois est-ce qu'on joue aux devinettes pendant la semaine? (½ pt)
A quelle heure? (½ pt)

Où joue-t-on aujourd'hui? (½ pt)
Comment peut-on participer au jeu? (½ pt)
Passage V
D'après ce texte qui a besoin d'informations? (½ pt)
Ces informations sont pour ……………………………………………….. et elles existent déjà sur ………………………………………………… (1 pt)
Comment peut-on trouver plus d'informations? …………………………………… (½ pt)
Passage VI
Depuis ………………………….monsieur Leconte a un ……………………….où il reçoit ………………………clients par jour. (1½ pts)
A quels moments est-ce que les clients viennent? ……………………………. (1 pt)
SECTION II
DICTATION (5 pts)
Write the dictation passage in the spaces provided.
SECTION III
Composition (15 points)
Write your composition in the spaces provided. Indicate clearly whether your choice is 8a or 8b.
In 150 – 180 words, write in French on:
Either

Ce jour-là, il n'yavait rien à manger dans la maison ………. (15 pts)
Or
On vous a invité à une réunion des anciens de votre classe à l'école primaire. Décrivez ce qui s'est passé. (15 pts)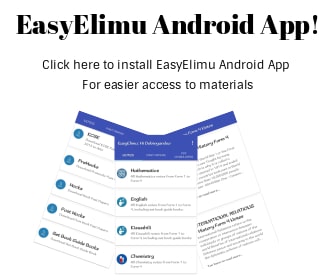 ---
Marking Scheme
Médicament, saisons (1 pt)
Trois (½ pt)

Dupont (½ pt)
Daniel (½ pt)
14 ans (½ pt)
Anniversaire le 21 mars (½ pt)

aller au cinéma (½ pt)
surfer sur l'internet (½ pt)
faire du piano (½ pt)
dessiner
faire des nouvelles connaissance

N° de téléphone: 22 51 73

le football, le tennis, le patinage du ski (any three) (1½ pts)
le basket (½ pt)
un match de tennis (½ pt)
deux (½ pt)

Une fois (½ pt)
à 13h45 (½ pt)

à Brazaville (place de concorde)
par leur écrire (½ pt)

François (½ pt)
un projet important, les cassettes (1 pt)
à la bibliothèque (½ pt)

Cinq ans, restaurant, trente (1½ pts)
le midi et le soir (1 pt)
SECTION II – Dictation (5 pts)
Il était six heures du matin; les quatre voyageurs attendaient le train qui allait les ammener à la frontière. Il faisait encore noir et la salle était froide parce qu'il n'y avait pas de feu. Les voyageurs n'étaient pas contents, ils attendaient impatiemment le train. Enfin, le train est arrivé et ils sont partis.