Questions
Instructions to candidates
 Answer all the questions in the spaces provided.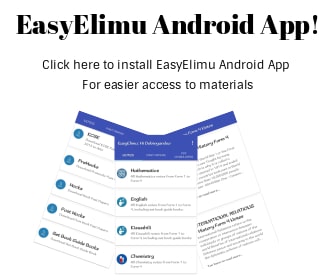 SECTION I
LISTENING COMPREHENSION (15 MARKS)
Passage 1


Qui organize le projet dont on parle? ( ½ mark)
Complétez le tableau avec des information du texte.(3 marks)


Projet …………………………………………………………….
Objet d'intérêt:…………………………………………………
Lieux de dépôt: ……………………………………………………………………..
Nombre d'établissements bénéficiaries: ……………………………………………………………………
Durée de participation publique: ……………………………………………………………………

 

Pourquoi est-ce que le projet est important? (1 mark)
La chaine de radio fera des …………………………………( ½ mark)

Passage 2

Les …………………………qui voyagent en ……………………….. arriveront ……………………………………………………(1 ½ mrks)
Les blocages ont été causés par des ……………………… qui sont en ………………………………………………………………. (1 mark)

Passage 3

Complétez le tableau avec des informations du texte.(3 ½ marks)


| | | |
| --- | --- | --- |
|  Médicament |  Frèquence  | Conditions  |
| (i)………….. rouges  | 3 fois | (ii) ………………….. |
| (iii) …………….. | (iv) …………………. | Après le repas |
| (v) 3 capsules……… | 2: matin et soir | (vi) Avec………………  |
| crème  | 1:matin | (vii) Après……………. |

Le patient ne doit pas prendre ……………………………….. pendant la durée du traitement. ( ½ mark)
Passage 4
       

Où est-ce que le crime a eu lieu? (1 mark)
quand est-ce que le crime a eu lieu? (1 mark)

Qu'est-ce que la police a déjà fait? (1 mark)
Qu'est-ce que les enfants faisaient en attendant leur père? (½ mrk)
SECTION II
DICTATION (5 MARKS)
Write the dictation in the spaces below
SECTION III (15mks)
Write in French a composition of about 150-180 words
Either
Racontez une aventure que vous avez eu quand vous étiez petit(e)
Or
Un jour, vous reveniez de l'école et vous avez entendu un enfant crier 'Au secours!' 'Au secours!' qu'avez-vous fait?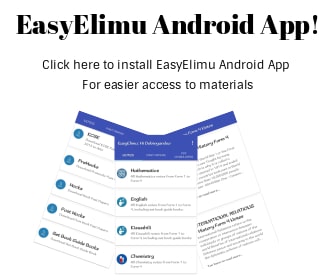 Marking Scheme
Passage 1

Commission de l'alphabétisation
   

Operation Lire
Romans et livres
Grand arrêt de bus, les stades, les supermarchés
270
3 semaines

Pour encourager la lecture parmi les élèves dans les écoles défavorisées.
Des annonces

Passage 2

Les voyageurs , sud-ouest, très en retard
Chauffeurs , grèves.

Passage 3

            .

Comprimes rouges
Avec le repas
Sirop
4 fois
Jaunes
Avec de l'eau froide.
Apres une douche.
Dictee
Quatre membres d'une famille ont eu un accident hier.
Ils se trouvaient à l'hôpital privé, loin de la grande ville.
Après l'examen, qu'est-ce que le médecin écrit?


l'homme: mal au dos et il s'est casse la jambe gauche.
La dame : mal à la tête, au cou et aux dents. Elle a aussi perdu la mémoire.
 Les enfants: douleur sur les épaules et aux genoux. Le plus jeune pleure beaucoup; il a peur des infirmières.