Instructions to candidates
This paper has three sections
In section I, you will have five minutes to read through the questions before the test starts. Before answering the questions you will listen to several recorded passages on a tape.
In section II, you will listen to recorded materials once and start writing during the second listening.
In section III, choose one composition from 1 and one from question 2.
Answer all questions in the spaces provided.
For Examiner's use only

| | | |
| --- | --- | --- |
| Section | Maximum score | Candidate's score |
| I | 15 | |
| II | 05 | |
| III | 15 | |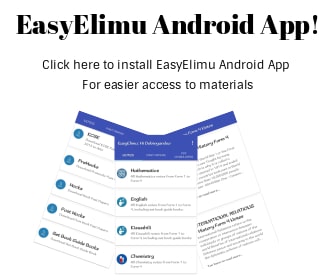 ---
QUESTIONS
Passage 1

Qui est Nadine à Pierre ?

Paul et Nadine, que font-ils le samedi? [1 point]
Où vont-ils dimanche ? [½ point]

Quand est-ce que Paul travaille ? [½ point]
Vendredi, Paul est invité à [½ point]
Paul s'intéresse à quels sports ?

.........................[½ point]
.........................[½ point]

Passage 2

Qui cherche le voleur ? [½ point]
Le voleur a été vu au du marché central. [½ point]
Donnez un aspect physique de cette personne. [½ point]
Cette personne porte une d'oreille. [½ point]
Pourquoi Cette personne ne marche pas bien ? [½ point]
Donnez les couleurs des vêtements :

Veste ..
Jean.. [1 point]

Passage 3

D'après l'enquête, la personne interviewée préfère

.........................comme loisir. [½ point]
.........................comme sport [½ point]
......................... comme musique [½ point]
.........................comme sortie. [½ point]

Qu'est-ce qu'elle fait avec son appareil de photo ? [1 points]
Si elle avait les moyens, elle aimerait [½ point]

Passage 4

On demande la direction pour aller chez [½ point]
Au feu rouge il faut

aller [½ point]
traverser [½ point]
passer [½ point]
tourner [½ point]

L'appartement se trouve au numéro [½ point]

Passage 5

Le texte parle de quel produit ? [½ point]
Donnez un avantage de ce produit. [½ point]
Ce produit est-il vendu dans tous les magasins ? [½ point]
Quand peut-on l'acheter ?
A partir du ......................... [½ point]
SECTION II
Write the dictation passages in the spaces provided. [5 points ]
SECTION III
Composition (15)
Write in French a composition of 150-180 words on:
Either
Write a composition on Qui vivra verra. (15 points)
Or
End with :
les événements de ce jour seront à jamais dans mon esprit. (15 points)