QUESTIONS

Reading Aloud Passage B
Read the following text aloud with correct pronunciation and intonation.
Die Freunde der Freunde
Nicht über 6, sondern über 4,74 Ecken kennt jeder jeden!
Die Welt wird immer kleiner! Die Erdbevölkerung rückt näher zusammen, besonders im Zeitalter der modernen Medien. "Über sechs Ecken kennt jeder Mensch jeden." So heißt es in einer Redensart.
Bereits 1967 machte der amerikanische Psychologe Stanley Milgram ein Experiment. 60 Freiwillge mussten ein Paket nach einem bestimmten System verschicken. Dabei durfet das Paket nicht direkt an die Zielperson gesendet werden, sondern an eine Person, die den Absender persönlich kannte. Die Pakete erreichten ihre Ziele nach durchschnittlich 5,5 Stationen. Milgran stellate also fest, dass die Beziehungskette zwischen Menschen im Durschnitt sechs glieder hat.
Conversation B
Choose only one of the following situations and respond accordingly and in detail.
Wähle ein Thema aus und sprich ausfϋrlich daruber.
B1. "Man kann ohne Studium nicht erfolgreich im Leben sein". Stimmt das? Begründe deine Meinung.
B2. Wie wichtig sind Sprachen für die Menschheit?
B3. Was bedeutet Freiheit fϋr die Jungendliche, was ist deine Meinung?
B4. Sprich ausfϋhrlich ϋber das Bild unten!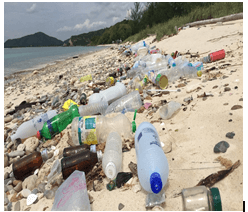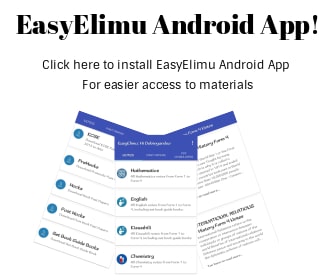 ---
MARKING SCHEME.
LESEN
SPRACHLICHE LEISTUNG
INHALT&KOMMUNIKATION
Lesefertigkeit
Artikulation
intonation
X/5



Wortschatz

Ausdruck
X/4



Morpholpgie

Syntax
X/4



Behandlung der Aufgabe
Interaktion


X/12


flϋssig
fehlerfrei
normgerecht


5
Umfangreicher Wortschatz gröβentteils richtig verwendet
Ausdruck inmmer treffend


4
Komplexe Strukturen bis auf wenige Ausnahmen korrekt.
den Anforderungen voll entsprechen


4
sehr ausfϋrlich eigenständig und kreativ
inhaltlich sehr struktiert
durchgehend sichere Reaktion
keine verständnisschwirigkeiten.
12
11
10
leicht verlangsamt
aber fast Fehlerfrei


4
Umfangreicher Wortschatz gröβtenteils richtig verwendet
Ausdruck angemessen geringe Schwächen



3
komplexe Strukturen benutz und mit einigen Felher gemeistert.
verständlich Rede



3
ausfϋrlich / fast vollständig annähemd eigenständig
fast immer sichere Reaktiongeringe verständ
nisschwirigkeiten komm. kaum beeinträcht.

9
8
7
stark verlangsamt
störende Fehler
3
Wortschatz angemessen, aber mit Lϋcken und unsicherheiten verwendet.
störende Schwächen im Ausdruck.




2
nur einfache Struktutren korrekt, unsicherheiten in der Satzbildung






2
knapp, nur Einzelheiten, kaum Zusammenhang
verzörgete Reaktion; braucht Lenkung und Hilfestellungen
Verstandnis schwierigkeiten Komm. Stark beinträchtigt


6
5
4
stockend mit häufigen Lesefehlern
deutliche Normvertöβe
2
nicht ausreichender Wortschatz mit erheblichen Unsicherheiten.
Sehr störende Schwächen im Ausdruck


1
sehr fehlerhaft; nur einfachste Strukturen korrekt, starke unsicherheiten in der Satzbildung.



1
sehr knapp, ohne Zusammenhang
stark verzörgete Reaktion; häufig Hilfen notwendig
erhebl. Verstandisschwierigkeiten Komm. Stark beeintracht.
3
2
1
sehr stockend mit vielen Lesefehlern
kaum verständlich
1
Minimalwortschatz
Ausdruck unangemessen




0.5
Grobe grammatische Normverstöβe
Sehr störend inadäquatheit




0.5
Nur einzelne Begriffe und Satzfragmente
Reaktion kaum vorhanden
Sehr gr. Verst. Schierigkeiten häufige Miβverständdnisse Kommunikation kaum möglich.
0.5
unverständlich
0
Gröβenteils unverständlich


0
Durchgängig grobe grammatische
Normverstoβe
0
Aufgabe nicht erfaβt keine Reaktion kein Verständnis keine Kommunikation.