QUESTIONS
Answer only ONE question chosen from EITHER alternative A or alternative B

ALTERNATIVE A: DRAWING/PAINTING
You are instructed that the use of rulers and other mechanical means is forbidden in this alternative
DRAWING OR PAINTING
Produce a composition of an art student explaining a painting/drawing work of art to an audience.
The work should be done on an area measuring 35cm by 45cm.
ALTERNATIVE B: GRAPHICS
You are instructed that the use of rulers and other mechanical means as well as tracing paper is allowed in this alternative. The color of the working surface (paper) will not be considered as one of the colors required in any question.
Design and produce a birthday card for your grandfather who is turning 68 years old to include an appropriate illustration and should be done in 3 colours.
The working area should be 22cm by 18cm.
Design and produce a 3 cells cartoon strip of an art room lifestyle in 3 colours.
Working area should be 30cm by 20cm.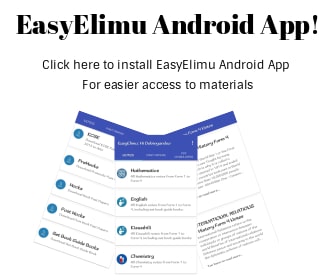 ---
MARKING SCHEME
ALTERNATIVE A : QN 1 or 2
INTERPRETATION. 15 marks

Relevance of subject matter to the theme
Correct dimensions and format

COMPOSITION. 30 marks

Originality /creativity /imagination
Balance / rhythm / movement /unity
Appropriate use of space

FORM /STRUCTURE 30 marks

Definition of forms
Capture of action and mood
Articulation of features and posture
Proportion
Texture ,line

TONE / COLOUR 15 marks

Appropriate colour / mood in relation to colour
Harmony
Tone / value

PROFESSIONAL SKILLS 10 marks

Competence in use of media / workmanship 8 marks
Neatness /finish
Total : 100marks
ALTERNATIVE B: QN 3 OR 4.
INTERPRETATION. 15 marks

Relevance of subject matter to the theme
Correct dimension and format
Understanding of graphic design process

COMPOSITION. 30 marks

Layout of pictorial forms / typefaces
Balance /rhythm / unity
Spacing – letters and words
Originality / creativity / imagination

FORM /STRUCTURE 30 marks

Definition of forms /type face / pictorial
Appropriateness of forms function (type / pictorial)
Proportion – image /typed

COLOUR 10 marks

Appropriate colour in relation to mood
Number of colours

PROFESSIONAL SKILLS 15 marks

Precision
Neatness
Presentation / finish