QUESTIONS
ORAL PASSAGE A
Lies den folgenden text laut vor
Read the following text aloud with correct pronunciation and intonation
DIE EXPO 2000 IN HAUNNER.
Auf de Expe2000 stellten sich 155 Nationen vor. Die Niederlander hatten einen der spekulärsten pavillions. 6 Landschaften stapelten sich übereinander und vermittelten des Bild eines "Gig Mac"
Das motto:" Holland schafft Raum"
Der jemen hatte einen palast gebaut. Erglich bis ins Detail einem jermenitischen Handelshaus, einer "Samara" Wingize Laden umgaben einen marktplatz auf demes nach Gewürzen duftete. Hier standen schmuck , Textilien und Geschirr zum Verkauf .Auf dem Dach des Pavilions von Eastland rauschte ein fischtenwald.
Millionen Besucher kamen aus verschiedenen landern, die große Ausstellung zu bewundern. Die länderpavillions,das.Themenpark und das Kulturprogramm boten eine. Vielfältige Unterhaltung an, und einer brauchte 2 bis3 Tage, das Ganze zu sehen. Der "Wal" in dem Judengliche aus aller Welt über die Welt diskutieren, war das wahrzeichnen der Expo 2000.
CONVERSATION A
Wähl ein Thema aus und sprich ausführlich dariiber :
A1 Sollen Männer im Haushalt helfen? Was meinst du?
A2 Eine Kleine Famillie ist besser als groß Familie. Begründe deine meinung?
A3 Welche eigenschaften müssen gute Freunde in deiner Meinung nach haben?
A4 Schau das gegebene Bild genau. Beschreibe es sprich ausfiihrlich darüber.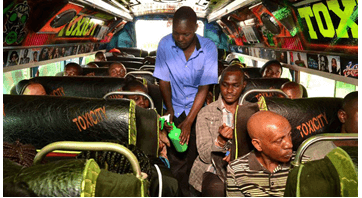 ORAL PASSAGE B
Lies den folgenden Text laut vor.
MEIN TRAUM
Kürzlich kaufte ich mir cinen Film über Charlie Parker. Dieser Film nahm mich gefangen. Ich saß davor Wie angeklebt. Charlic Parker war Jazz- saxofonist. Ich finde, er war der genialste und vielleicht
einflussreichste schwarze Musiker dieses Jahrhundcrts.
Er war mein Idol, als ich 16 war, deshalb kaufte ich alle seine Platten. Und noch heute ist er der Auslöser meines Traumes.
In meinem Traum ist da, auch dieses Geräusch :ein Klopfen an derTür. Er ist es selbst Er drückt mir ein Saxofon in die Hand und sagt: : Spiel es, hol alles ihm raus: Ich knnn kein Instrument spielen.
Ich kann nicht malen, ich habe nicht einmal eine schonc Handschrift. Charles Parker wurde ansehen und antworten: Mann, alles eine Frage der Ubung, der Ausdauer, des Ehrgeizes, der Diziplin. Ich wurde in Jahr 1943 geboren und mein Traum ist immer Instrument so zu spielen, wie ich es mir ausmale –mit Gefuhl mit Sex Appeal, mit Kraft und mit Schmerz.
CONVERSATION B
Wähl ein Thema aus und spich ausführlich darüber?
B1) Männer sollen im Haushalt helfen? was meinst du?
B2) Eine große Familie ist besser als eine weine Familie .Begründe deine meinung.
B ) Einige Freunde oder Freuden sind schlecht. Erkiàle.
B4) Schau das gegebene Bild genau?Beschreibe es und sprich ausführlich darüber.