Click the link below to download as a full set with all the subjects.
https://downloads.easyelimu.com/details/32-Maranda_High_School_2018_Form_1_End_Term_1_Past_Papers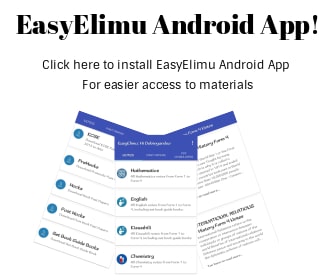 232/COMPOSITE
PHYSICS
FORM ONE 2018
TIME: 2HRS
MARANDA HIGH SCHOOL
END TERM ONE EXAM 2018
INSTRUCTIONS TO CANDIDATES
This paper consist of Two sections; A and B
Answer ALL the questions in section A and B in the spaces provided.
All tables and Electronic calculators may be used.
Take g = 10N/kg