INSTRUCTIONS TO CANDIDATES
Read the test carefully.
Textbooks and recipes may be used during the planning session as reference materials.
You will be expected to keep to your order of work during the practical session.
You are allowed to take away ONLY your reference materials at the end of the planning session.
You are not allowed to bring additional notes to the practical session.
THE TEST

Your grandfather will pay a visit at your home while your parents are away. Using ALL the ingredients listed below, prepare, cook, and present a one-course lunch for both of you. In addition include a nourishing drink.
Ingredients
Potatoes/Rice/ maize meal flour
Liver / minced beef
Tomatoes
Onions
Dhania
Carrots
Hoho
Green leafy vegetables
Fruits in season
Milk
Sugar
Salt
Planning session: 30 minutes
Use separate sheets of paper for each task listed below and use carbon paper to make duplicate copies then proceed as follows:
Identify the dishes and write down their recipes.
Write down your order of work
Make a list of the foodstuff and equipment you will require.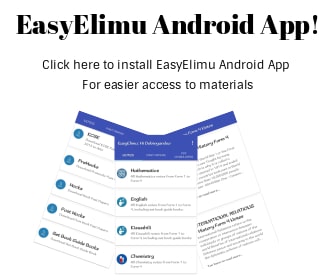 ---
MARKING SCHEME
PLAN/AREAS OF ASSESSMENT

MAXIMUM SCORE

ACTUAL SCORE

REMARKS

1. PLAN

Recipes

· Availability

· Correct quantities

· Correct choice of meal

Order of work

· Availability

· Dovetailing

· Proper sequencing

List of foodstuffs and equipment

· Availability

· Adequacy

· Appropriateness

½

1

1

½

1

1

½

½

1

Sub - total

7

2.PREPARATION

Correct procedure

· Protein dish

· Carbohydrate dish

· Vegetables dish

· Drink

Methods of cooking(at least two)

Quality of results

· Protein dish

· Carbohydrates dish

· Vegetable dish

· Drink

1

1

1

1

1

1

1

1

1

Sub-total

9

3. PRESENTATION

Use of clean( ½ ) well pressed tablecloth( ½ ) use of clean ( ½ ) and appropriate utensils

( ½ ) correct placement of cutlery and crockery ( ½ ) use of appropriate centre piece ( ½ ) garnishes ( ½ )general impression ( ½ )

2

2

Sub -total

4

4.Generally

Hygiene

· Personal ( ½ )

· Food hygiene ( ½ )

Economy of resources

· Water ( ½ )

· Food( ½ )

· Fuel( ½ )

· materials( ½ )

1

2

Sub - total

3

5 Clearing up

· During work( 1)

· After work( 1)

1

1

Sub- total

2

Total

25