INSTRUCTIONS TO CANDIDATES
Indicate your name and index number at the right hand corner of each printout
Write your name and index number on the CD/removable storage medium provided
Write the name and version of the software used for each question attempted in the answer sheet provided
Answer all the questions
All questions carry equal marks
Passwords should not be used while saving in the CD/removable storage Medium
Marked printout of the answers on the sheet
Arrange your printouts and staple them together
Hand in all the printouts and the CD/removable storage medium used
All the work should be saved at the desktop of your computer in a folder named with our name and index number. All the work in your folder should be burned to the CD/WR provided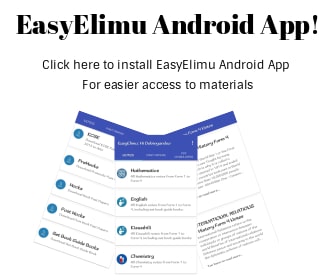 ---
QUESTIONS
The following table contains details of Baharini Girls school (50MARKS)



ADMNO
Stud
name
DOB
KCPE
MARKS
RECEIPT
NO
Fees
Paid(kshs)
Fees
Bal(kshs)
House
No
House
Name
House
Capacity
1001
Alice K
7/4/1999
380
101
20000
5000
H20
simba
200
1050
Lilly O
2/3/2002
350
894
18000
7000
S08
chui
150
1202
Mary
8/10/2000
400
500
23000
2000
P30
Kifaru
180
1025
Juliet
4/4/2000
358
258
25000
0
H20
simba
200
1200
Joan
5/1/2001
398
259
15000
10000
SO8
chui
150
1278
Milly
3/4/1998
402
200
15000
10000
H20
simba
200
1201
Linet
2/7/1998
356
205
20000
5000
P30
Kifaru
180
1203
Lisper
9/5/2001
403
209
25000
0
S08
chui
150

REQUIRED

Create a database file that can be used to store the above data. Name the file Baharini school database. (2mks)
Create Three tables, one for student details, Accounts table and dormitory table (11 mks)
Create a relationship between the three tables (3mks)
Using appropriate forms, Enter the information given into the three tables (15mks)
Create a query for " all students housed in Chui" (3mks)
Design a "current age query" to display current ages of all the students (5mks)
Create a report "Hefty Balances" showing students with fees balances of more than 10000kshs (3mks)
Create a report to show all students admitted in the school (3mks)
Print,The three tables,Hefty balances report and all students housed in Chui report (5mks) (50MARKS)

QUESTION 2
Use a spreadsheet to manipulate data in the table below.



| | | | | | | | | | |
| --- | --- | --- | --- | --- | --- | --- | --- | --- | --- |
| Adm No | Name | Stream | Comp | Art | Bus | Eng | Mat | Student mean | Rank |
| C001 | BARASA | H | 56 | 45 | 36 | 56 | 26 | | |
| C002 | Wangila | K | 58 | 57 | 90 | 54 | 23 | | |
| C003 | Wafula | H | 48 | 56 | 54 | 45 | 25 | | |
| C004 | Wanjala | K | 78 | 95 | 78 | 46 | 24 | | |
| C005 | Kerubo | H | 49 | 86 | 68 | 35 | 52 | | |
| C006 | Akinyi | K | 56 | 45 | 25 | 63 | 54 | | |
| C007 | Odhiambo | H | 75 | 78 | 45 | 65 | 56 | | |
| C008 | Okunyuku | K | 89 | 69 | 65 | 53 | 51 | | |
| C009 | Nekesa | H | 69 | 58 | 45 | 54 | 52 | | |
| C0010 | Simiyu | H | 85 | 46 | 78 | 52 | 53 | | |
| | TOTAL | | | | | | | | |
| | TOTAL | FOR H | | | | | | | |
| | TOTAL | FOR K | | | | | | | |




Enter the data in all bordered worksheet and auto fit all column. Save the workbook as mark 1 (15mks)
Find the total marks for each subject (3mks)
Find total for each subject per stream using a function (5mks)
Find mean mark for each student using a function (5mks)
Rank mean student in descending order using the mean (5mks)
Create a well labeled column chart on a different sheet to show the mean mark of every student. Save the workbook as mark 2. (7mks)
Using mark1, use subtotals to find the average mark for each subject per stream. Save the workbook as mark 3 (7mks)
Print mark 1,mark 2 and the chart (3mks)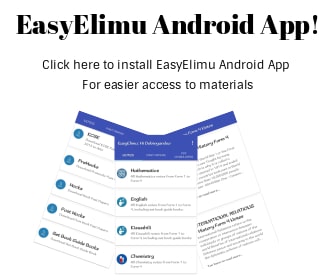 ---
MARKING SCHEME
Database created(2mks)
Created tables(11 mks)
Created relationships(3mks)
appropriate forms, information entered(15mks)
Query created(3mks)
Correct Current ages featuring(5mks)
Correct report(3mks)
Correct Report(3mks)
printing(3mks)
TOTAL 50MARKS

Correct data entered in appropriate workbook and worksheets(15mks)
Correct total marks for each student(3mks)
total for each subject per stream using a function(5mks)
mean mark for each student using a function5mks
Rank mean student in descending order using the mean(5mks)
column chart7mks
Average in the right workbook(7mks)
Printing(3mks)
TOTAL50MARKS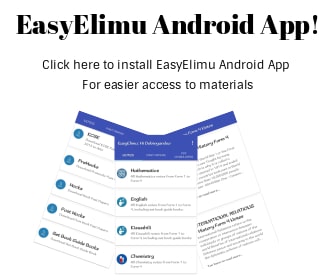 ---
CONFIDENTIAL
INSTRUCTIONS TO SCHOOLS
The information contained in this document is to enable the head teacher of the school and the teacher in charge of computer studies (451/2) to make adequate preparation for this year's examination.
Each school offering Computer Studies (451/2) should ensure that:
Each candidate is provided with a computer which has:

The following software installed:-

DTP – publisher
Word Processor – Ms Word
Spread sheet – Ms Excel
Database – Ms Access

A DVD writing drive and a new blank CD-RW (i.e. compact disk re-writable)

Enough computers and fast printers. Not more than two shifts.
Computer teacher should disable the network and computer related examination in the beginning of each session.