Planning session – 30 minutes
Practical session – 1¼ hours
INSTRUCTION TO CANDIDATES
Read the test carefully.
Write your name and index number on every sheet of paper
Text books and recipes may be used during the planning session.
You will be expected to keep to your order of work during the practical session.
You are only allowed to take your reference materials at the end of the planning session.
You are not allowed to bring additional notes to the practical session.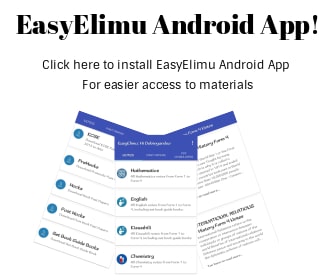 ---
QUESTIONS
THE TEST
Your cousin who is an Athlete is coming home for supper after a whole day's practice in readiness for the following days competitions .
Using all the ingredients listed below ,plan ,prepare, cook and present a suitable one course dinner for the two of you.
Include a refreshing drink.
Ingredients
Maize meal flour/Wheat flour /Rice
Beef /Green peas/Beans
Fruits in season
Fat/Oil
Tomatoes
Carrots
Onions
Salt
Sugar
Capsicum
Dhania
Green leafy vegetables /Cabbage
PLANNING SESSION - 30 MINUTES
For each task listed below ,Use separate sheets of paper and make duplicate copies using carbon paper.
Proceed as follows:
Identify the dishes and write the recipes
Write your order of work
Make a list of food stuff and equipment you will require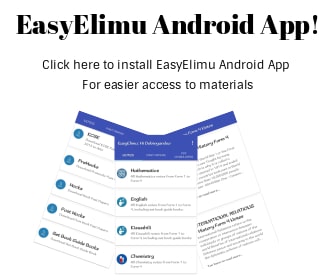 ---
Marking Scheme
S/NO

AREAS OF ASSESSMENT

ACTUAL

SCORE

1.

PLAN
RECIPES

Availability(recipe for each of four (4)items
Correct quantities (enough for 2)
Appropriate choice (for a one course meal and drink )

Order of work

Availability
Proper sequencing

List of foodstuff and equipment

Availability
Adequacy
Appropriateness

4

1

1

1

1

1

1

1

SUB TOTAL

11

2.

PREPARATON AND COOKING
Correct procedure

Protein dish
Carbohydrate dish
Vegetable dish
Refreshing drink
Method of cooking (at least 2)

Quality of results

Protein dish
Carbohydrate dish
Vegetable dish
Refreshing drink

2

2

2

2

2

2

2

2

2

SUB TOTAL

18

3

PRESENTATION
Utensils

Appropriate
Clean
Table layout(correctly for 2)
Centre piece
Food attractively served(garnishes)
Table condiments (salt shakers, pepper, shaker, toothpicks serviettes etc)
General impression

HYGIENE

2

1

2

1

1

1

2

1

1

1

Sub Total

13

4.

ECONOMY OF RESOUCES

Water
Food
Fuel
Materials

1

1

1

1

Sub Total

04

5.

CLEARING UP

2

2

Sub Total

04

GRAND TOTAL

50

Final Mark –Actual total divide by 2

25