Drug is any substances other than food that, alters the functioning of the body.
Drug misuse -This is the usage of any drug for any other purpose other than the recommended one.
Drug abuse -This is using of drug to a way that the body cannot work without it.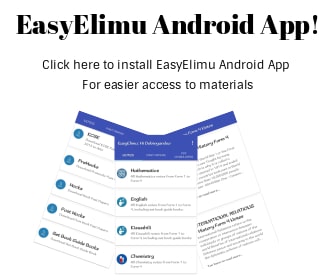 ---
Tobacco
Miraa (khat)
Mandrax
Heroin/opium-from poppy plant
Coffee
Tea
Alcohol
Bhang/dope/marijuana/hashish.
Cocaine-from coca plant
Inhalants eg petrol and glue.
Sniffing eg heroine,cocaine
Chewing eg miraa
Injection eg cocaine
Smoking eg cocaine,bhang,tobacco,heroin
Drinking eg alcohol.
Narcotic Drugs/illegal drugs
Cocaine
Bhang
Heroin
Mandrax
Causes lung cancer eg tobacco
Causes liver cirrhosis eg alcohol
Causes breathimg difficulties eg heroin.
Causes mouth cancer eg miraa
Health effects
Social effects

Addiction
Fits
Headache
Confusion
General weakness
Shivering
Violence
Stress
Irritability

Truancy
Accident
Rape
Fighting
HIV/AIDS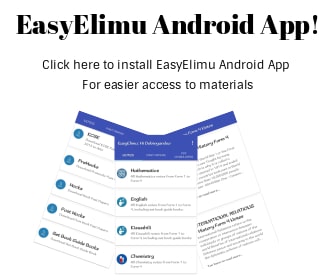 ---
A myth is a false idea or a false story that many people believe is true.
A conception is a wrong or untrue idea which people believe because they do not have the facts or do not understand it at all.
Love and care
Adequate diet.
Hygiene.
Medical care