SECTION A
TASK 1 LISTENING AND SPEAKING (5 MARKS)
The teacher asks the learner the following questions. The learner responds.
What is your name?
Where do you buy fruits and vegetables?
Who do you go with to buy the fruits and vegetables?
Name two fruits and two vegetables that you buy.
Why is it important to eat fruits and vegetables?
TASK 2 READ ALOUD (10 MARKS)
Read the story below aloud.
There are many people at the market. The market is usually a very busy place. Many people come to buy and sell different vegetables and fruits. They sell fruits like watermelon, pineapples, apples and mangoes. They also sell vegetables like onions, tomatoes, potatoes and carrots.
Read the words
bread idea community
gloss crawl
SECTION B TASK 3: COMPREHENSION (5 MARKS)
Read the passage below and answer the questions that follow.
Mary is a doctor. She is a very hard-working doctor. She goes to work everyday. She has very many patients. In the morning, she starts working at seven o'clock. She treats around fifty patients everyday. She likes treating children more than adults. The children like her because she does not give injections. She goes home by bus.
What is the name of the doctor?
When does the doctor go to work?
What time does the doctor start working?
How many patients does she treat everyday?
Why do the children like her?
TASK 4: GRAMMAR (20 MARKS)
Fill in the missing sounds.
The st _d__nts are playing.
I eat h__ Ith_foods every day.
My r_l_r is broken.
Pl___se help me with your rubber
My c_mpt_r is new.
Write the opposite of the underlined word.
Moses is present to day.
The cow is grazing.
This tree is short. That one
I am sitting on my chair.
The window is clean but the class is
Name the pictures below.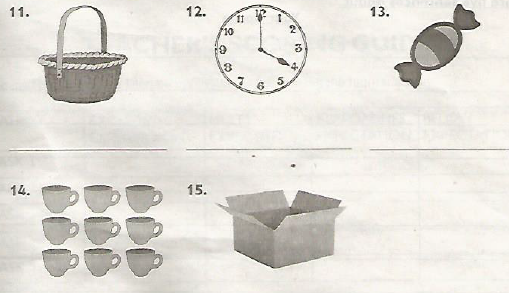 Write the plural.
loaf -
lady -
baby -
class -
door -
SECTION C TASK 5:WRITING (10 MARKS)
Dictation
Write five sentences about
Your home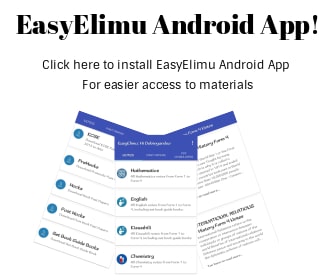 ---
MARKING SCHEME

SECTION A
TASK 1
The teacher to assess
TASK 2
The teacher to assess
SECTION B
TASK 3
Mary
She goes to work everyday.
She starts working at seven o'clock.
She treats around fifty patients everyday
The children like her because she does not
TASK 4
students
healthy
ruler
please
computer
Absent
ball
tall
standing
dirty
basket
clock
sweet
cup
box
loaves
ladies
babies
classes
doors
SECTION C
TASK 5
Teacher to assess