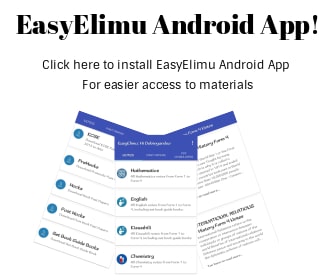 ---
This is the dependence of one person on another;or one living thing upon another.
Plants depends on animals in the following ways:
Carbon dioxide
Pollination
Animal waste
Nutrients
Animals depends on plants in the following ways:
Food
Shelter
Medicine
Oxygen
Plants depends on other plants for the following ways:
Animals depends on other animals in the following ways:
Examples of Insectivorous plants
Venus flytrap
Cobra lily
Sundew
Bladderwort
Butterwort
Picher plant.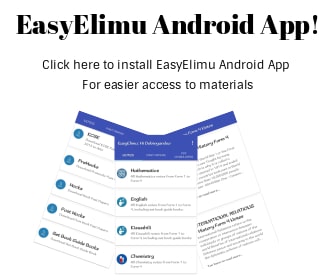 ---
A food chain is a relationship in which living things depends a feed on one another directly.
Examples of a food chain:
Grass ----> Grasshopper ----> Chicken ----> Hawk
(Producer). (Primary cosumer). (Secondary consumer). (Tertiary consumer)
Algae---->Small fish----->Big fish---->King fish
NB:Learners are always asked what happen if one group is exempted:
Example:
What will happen if all chicken died because of a disease kin the first example;


Grasshopper will increase since what feeds on them are dead
Grass will reduce since grasshoppers are more in number
Hawk will decrease since their food is not there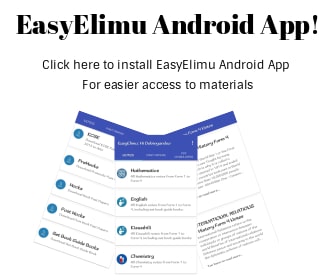 ---
A pest is a troublesome or harmful thing,animal or insect.
They damage crops
Pests are classified into two ie
Field Pests

cutworms
Aphids
Stalk borer
Weaver birds

Storage pests

Weevils
Termites
Rat
Mole
Pest
Crop attacked
Type of damage caused
Stalk borer
maize,sorghum,sugar cane

bore holes on the stalk
makes large holes on leaves.

Aphids
cabbage,beans,oranges,maize
Cutworm
cabbage,tomatoes,beans,irish potatoes

Cut the stems of young seedlings especially at the base of the plant.

Weevils
maize,beans,cowpeas,bananas,cashew
nuts,sweetpotatoes,sisals

Bore holes on cereals.
Bore hole in the growing point eg banana.
Make holes on stem just below the bark eg cashew nuts

Termites
cassava,sugarcane,maize,sunflower

They eat planmaterials afterplanting.

Birds e.g weaver bird
maize,rice,millet,sorghum.

Eat grains before grains mature and therefore they dry up.
Scaring .
Trapping .
Hand picking.
Weeding.
Spraying.
Prunning.