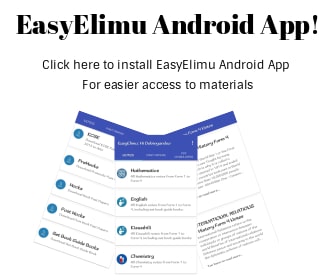 ---
Genesis 7:11-24, numbers 20:2-6, psalms 104:10-14.
Weather is the day to day change in the atmosphere.
There are good effects of weather and bad effect.
Good effects

It helps crops to grow
It helps to water land and prevent dust.
It provides water for cooking, washing and drinking.
Sun dries our grains, wind helps winnowing

Bad effects of weather


Flood destroys plants and crops
Wind can destroy the roofs, draught dries crops.

During the time of Noah, it rained for 40 days and 40 nights.
Name the three sons of Noah
_________ ,_________ and _________.
Noah build the _________.
Noah was _________ years when he started building the ark.
Write down three bd effects of weather
Write down 3 good effects of weather
God created everything through Jesus Christ.
Jesus has power over all that God created.
We should respond to the power of Jesus Christ by:-

Reading the bible
Obeying God's commandment.
Trusting and believing God's word.
Showing love to God and others.
Helping the needy.
Living in peace with neighbours.
Taking care of God's creation
_________ and _________ were the sons of Zebedee
By raising Lazarus, Jesus showed that he had power over _________
By calming the storm, Jesus showed that he had power over _________
By feeding the 5000 people, Jeus showed he had power over _________ .