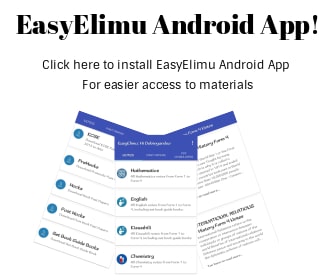 ---
These are tools that make work easier by increasing the effort distance.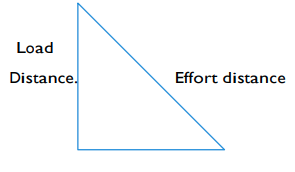 Examples of inclined planes.
Screw
Screw driver.
A road winding up a hill.
Ladder.
Staircase, escalators, ramps.
Wedge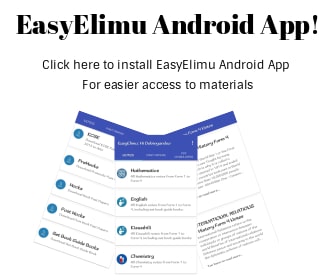 ---
These are simple tools that make work easier by changing the direction of the force.
They are used to lift or raise load on higher surfaces.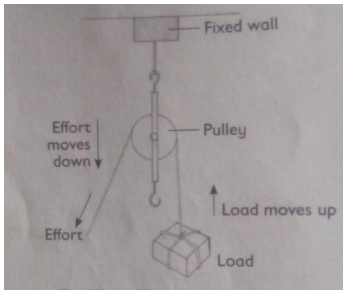 A rope or string is put along the groove. The groove prevents the rope from slipping off.
Properties of a single fixed pulley.
Makes work easier by changing the direction of the force.
The effort distance and the load distance are equal.
The effort force and load force move in opposite direction.
The effort force and load force are equal
Uses of pulleys
Hoisting the flag.
To load or offload cargo at the ports.
Used in cranes