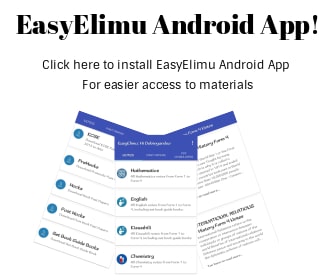 ---
Exodus 31:3, Romans 12:4
They are special gift that God has given us
Is a natural ability to do something
One can be talented in music, art, athletics
Abilities are skills that enables us to do things well.
Ability is the power to use a certain skill or power to do something
Ability can be learnt in school or from other people eg painting
Exodus 31:3, Romans 12:4
We should appreciate God given talents and abilities and use them well
Learners should use talents and abilities to serve God and others.
Learners should seek advice on how to use their talents.
Learners should also pray to god to help them use their talents and abilities responsibly.
Exodus 31:3, Romans 12:4
Learners can use the following values to nature their talents


Love
Respect
Responsibility
Unity
Integrity
Social justice
Hard work
Peace

Learners can nature their talents and abilities by serving others and practising daily.
Learners can also nature their talents by praying for God's guidance, being committed and working hard.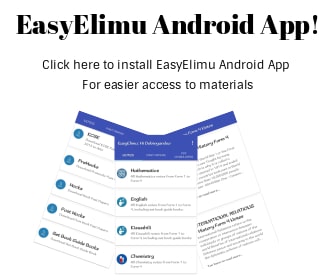 ---
Genesis 2:20-24
Marriage is a legally recognized union between a man and a woman.
Marriage is an institution that was ordained by God.
God created a woman out of man's rib and brought her to him.
He created a woman to be a companion and helper
Christians should respect the institution of marriage.
A Christian marriage is highly valued.
The marriage unit forms the foundation of a strong nation
Among the Christian teachings on marriage are:-
Marriage was established by God
Courtship should be pure and mature
Fornication is not allowed
Procreation should be within marriage
Love and fitfulness are the cornerstones of marriage.
The wife should submit to the husband.
The bible teaches that God ordained marriage from the very beginning.
Celibacy is a gift from God but it is not for all people.
Apostle taught that marriage partners should honour their roles towards each other.
Widows and widowers can remarry to avoid temptations
There are 3 types of marriage
Christian marriage


Conducted by a priest or a pastor in charge of a place of worship.

African customary marriage


Conducted in accordance with the customs of the community of either one or both of the parties.

Civil marriage


Conducted in the office of the register of marriages, deputy count commissioner or assistant county commissioner.
We should discourage early marriages
All children have a right to education, health and protection.
Early marriages affect the children's development
They also violate rights of a child.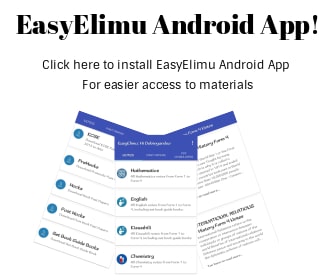 ---
Leisure is the time when we are free from work or studies
Genesis 2:1-3 and 1Timothy 5:13
God rested on the seventh day because all that he had created was good and His work was finished.
He also wanted to teach us that we too should rest.
Christian rest on the Sabbath day so as to follow God's example
The bible teaches that God sanctioned rest when he made the Sabbath.
The Sabbath is sanctified as a holy day of rest.
Christians should observe the Sabbath and keep it holy
Genesis 2:1-3 and 1Timothy 5:13
the bible teaches that leisure is a gift from God.
It should be used properly
It provides us the opportunity to worship God
Christians should use their leisure to serve God and others.
There are two types of leisure


Active leisure


Active leisure involves physical activities .
Such activities include:-


Sports and games.
Dancing

Passive leisure


Passive leisure has minimal or no physical activity.
It includes watching television, reading, listening to music or sleeping

Christians' can use their leisure time to visit the needy such as the sick, the aged
They can also use their leisure by participating in church activities
Love
Respect
Responsibility
Unity
Integrity
Social justice
Hard work
Peace
Some inappropriate ways of using leisure are


Spending too much time on passive leisure activities
Spending leisure in idle talk
Spending leisure taking drugs and other substances

Leisure can be used to engage in immoral activities.
This may be caused by


Peer pressure
Curiosity
Idleness
Lack of guidance
Having too much money.

Activities that misuse leisure include;


Pre-marital sex
Abusing drugs
Idling and gossiping
Over-indulging in the same activities.
Getting into bad company.

Misuse of leisure makes life miserable