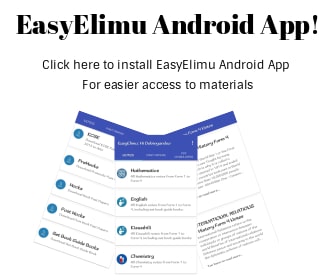 ---
Types Of Songs
Religious songs
Patriotic songs
Topical songs
Popular songs
Action song
Western art sons
African art songs
NB: An art song is a traditional song that has been rearranged for solo or choral performance.
They are usually accompanied by musical instruments.
Is a European or western folk song which has been arranged for solo or choral performance.
Are simply art song based on the western/European style of performance.
Art songs are written in verses.
Western art songs are based on stories and talk about the beauty of nature.
When performing western art songs ensure that you bring out the correct mood.
The mood can be shown through facial expressions, gestures observing performance directions and observing correct tempo or speed.
Different art songs convey different messages.
Example of western art song:


Lyrics: The Path to the Moon
Eric H. Thiman l Choir

I long to sail on a path to the moon
On a de-ep blue night
when the wind is cool
A glist'ning Path that runs out to sea
Silver the sails to carry me
To ca--rry
Ca--rry
Ca--rry me over the sea
So will I sail on a stary night
on the path to the moon, a sea bird's flight!
Skimming the waves where the fishes play
Traveling on for many a day
Silver the sails to carry me,
to ca--rry
ca--rry
ca--rry me over the sea!
African folk songs or African songs which have been rearranged for solo or choral performances.
They can also be accompanied by African musical instruments or western musical instruments
African art songs are written and performed in an African style.
The songs use African rhythm and language
African art songs are based on traditions of Africa.
Example of African art song


WIMBO WA HISTORIA

Wimbo huu ni wimbo wa historia watu wote mnaombwa msikize kwa makini
Ilikuwa oktoba 1952 watu wote tulisikia kenyatta ameshikwa
Hakushikwa kenyatta pekee yake lakini alishikwa na mabingwa wa uhuru
Oooooh ooohh ooohhh
Ilikua kilio nchini kenya watu wote tuliona huzuni mwingi sana
Wakina baba kina mama na watoto wote walilia machozi wakisema wooooi wooooiiii woi tunataka
Kenyatta aachiliwe
Baba (wa) taifa alipotoka gerezani aliwakuta wajumbe wetu wametengana vibaya sana
Kishayake baba taifa alikata shauri moja kujiunga na chama chetu Kanu
Aliongoza wajumbe pa kaula ya kufika huko alipigwa na mayai yaliyooza
Baba taifa hakujali alishinda na kurudi na katibaya nchi yetu hapa Kenya
Ilipofika Disemba kumi na mbili sitini na tatu mzee wetu alinyakua uhuru kenya
Kisha yake Disemba sitini na nne mzee wetu alipandisha bendera jamuhuri
Mzee wetu alituomba tusahau yaliyopita badala yake tuijenge nchi yetu
Alisema Harambee tuungane na hivi sasa tumejua harambee ni umoja
Asante baba wetu kweli we asante baba wetu
They are sung in praise of a county and its leaders.
They emphasize on patriotism, ,peace, unity love, pride of our country and social cohesion among citizen.
The words in patriotic songs may talk about history, people, resources, sceneries and values of a nation.
Examples of patriotic songs

Kenya, Kenya Taifa Leo
Tunajivuniakenyanchiyetu,
Tushangiliekenya.
They are songs performed by different for religious groups e.g. Christianity, Islam and Hinduism
Are specifically sung for the purpose of worship and praise a divine or prayer.
Example of a religious song


This is the day
This is the day (x2)
That the Lord has made (x2)
Let us rejoice (x2)
And be glad in it (x2)
This is the day that the Lord has made
Let us rejoice and be glad in it
This is the day (x2)
That the Lord has made
Come unto Me (x2)
O My people come (x2)
Sing praise to Him (x2)
I will make you one (x2)
Come unto Me, O My people come
Sing praise to Him, I will make you one
This is the day (x2)
That the Lord has made
Sing and be glad (x2)
For the Lord is good (x2)
He's done great things (x2)
As He said He would (x2)
Sing and be glad, for the Lord is good
He's done great things, as He said He would
This is the day (x2)
That the Lord has made
Are songs that talk about issues affecting the society.
They are used to convey special message on pertinent and contemporary issue.
Some of the issues that affect society include:


Safety
personal hygiene
health and nutrition,
importance of education
environmental conservation
drought/famine
disease
water and sanitation
Children's right

Topical songs offer advice on how the society can address the various issues.
Example of topical songs.

Corona ni hatari
Wash your hands
Njoo twende shule