ENGLISH
GRADE 5
END OF TERM 3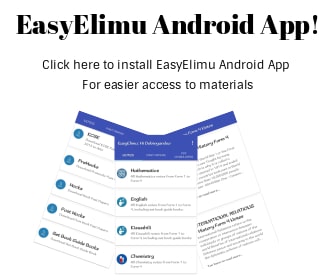 ---
Questions
TASK 1: Listening and Speaking
Look at the picture below and respond to the questions.

Murua's father was sick. He was then taken to the hospital for treatment. On a Saturday, Murua and his younger siblings went to visit their father in the hospital.

How will Murua greet their sickly father?
What is the name of the room that Murua's father was put in?
Name three items found in the room where the father is
Explain you experience when dealing with a patient.
How can one avaoid getting sick due to poor hygiene?
Who was taking care of the sick father in the hospital?
TASK 2: READING ALOUD
Read the following story aloud as instructed by the teacher
I turned 9 years old today! Mum picked me up from school and we went to the store. There were dolls, games and fun things to play with everywhere. Mum let me choose three new things to buy. When we got home, ten of my friends were there. I walked in and they jumped up and yelled,"Surprise!" Then we had the cake and ice cream. After that, we opened the presents that my friends had brought to me. That night, my grandmother arrived. She had driven for almost three hours just to come and see me. What a great day!
TASK 3: COMPREHENSION
Read the stories below and answer the questions that follow
Bramwell's father is a doctor. His name is Dr. Goodman. Everyone in our community thinks that he is a great doctor. I think so, too. Whenever I feel unwell my mother calls Dr Goodman. When we get to his office, he checks my temperature and asks me whats wrong. He always gives me something that makes me feel much better. It is easy to see that Dr. Goodman really cares about his patients. He always calls later on in the day to make sure that I'm feeling much better. He has shown us some of his books and we want ot be doctors too when we get older.
Questions
What does Dr. Goodman do?
After treating his patient what does the doctor do?
What is the name of Goodman's son?
Who took the narrator to the hospital?
To become a doctor, one must
Where do we find doctors?
Which is the nearest hospital to your school?
When you are sick at school you should first tell your ________________
TASK 4: GRAMMAR


Complete the following sentences using the words in the box.
(enough, a lot of, a little, each)

Her mother gave her ____________ fare.
_________________Kenyans were affected by the pandemic
_________________ energy is needed while riding a bicycle
The children were ________________given a pencil by the principal

Use 'will' or 'shall' to complete the sentences(2 marks)

Wabuke_______________ contest for Mwambia ward seat.
I ________________ be the first student to arrive on Monday.
They ________________ go to church tomorrow
We _________________practise for the football match

Complete the following sayings( 3 marks)

Better late ________________________
As fast as ________________________
Once bitten ________________________

Circle determines that show ( 4 marks)
(that, this, those, these)

Things are near ________________________ ________________________
Things are far ________________________ ________________________

Make sentences using the following collective nouns( 3 marks)
( flock class crowd)
Write false or true( 3 marks)


It's a must to walk while raining
You should respect elderly people.
Every one must wear masks.



| | | | | |
| --- | --- | --- | --- | --- |
| H | O | U | S | E |
| I | H | M | H | H |
| M | I | N | E | O |
| K | S | A | R | M |
| O | U | R | S | E |
TASK 5: WRITING
You were invited by your chief area to talk about road safety to village members. Write a composition describing how one should observe safety on the orad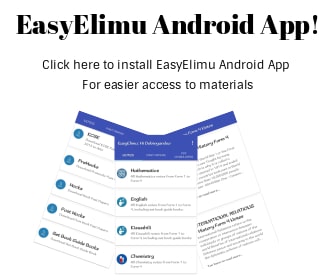 ---
Marking Scheme
TASK I: LISTENING AND SPEAKING
(Assess for correct/ reasonable answer from the learner)
TASK II; READING ALOUD
(Mark/ assess for correct pronunciation and attention to punctuations)
TASK III: READING AND COMPREHENSION
Treat sick people
He follows up by calling to check if they are feeling better
Bramwell
The mother.
Study for a long time
Hospitals
Mark the correct responses
Class teacher.
TASK 4: GRAMMAR
Enough
A lot of
A little
Each

Will
Shall
will
shall

than ever
lightning
twice shy

this
these

ensure the sentences are correct
him, his, her, hers, me, our, ours
TASK 5: WRITING
The write up to be marked as per the normal marking procedure by checking: Length, grammar, tenses, creativity, originality and any other write up factor