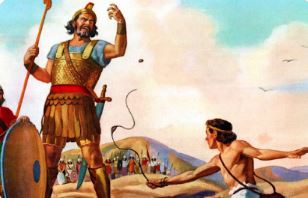 David was a young boy and loved
singing and praying.
Goliath was big and strong
David prayed to God and he killed
Goliath with a stone
David liked to sing and pray to sing.
He had faith in God.
He did not fear Goliath
He knew God would help him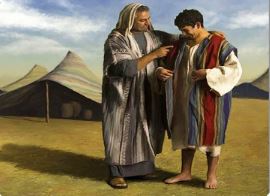 Joseph was the son of Jacob
His father Jacob gave him coat that had many colours.
Jacob loved Joseph so much.
Joseph and his coat of

colours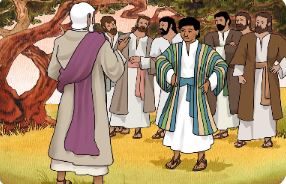 Joseph had a dream and told it to his brothers.
The dream showed that he would rule over his brothers and they hated him.
Joseph loved his brothers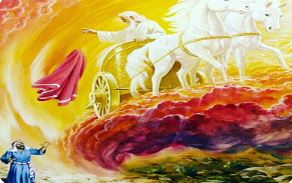 Elijah was carried away in a chariot of fire
Elijah walked wit Elisha his servant.
One day they were walking and two horses came and with a chariot of fire and took away
Elijah to heaven.
Elijah and the chariot of

fire.
Elisha said that Elijah was his father
Elijah taught Elisha how to serve God.
Elisha respected Elijah.
Caring for the Holy Bible
The Bible id the word of God
The Bible guides us to live well.
We should carry the bible well and and keep it safely.
We should not tear the bible.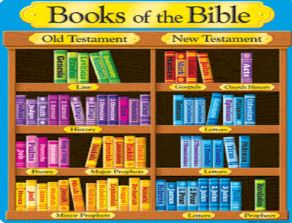 The Bible is divided into two sections.
The old testament and the new testament.
The Bible is a holy book.
The new testament has gospel books.
The first two gospel books are Matthew and Mark.
Please download this document as PDF to read all it's contents.
Why PDF Download?
You will have the content in your phone/computer to read anytime.
Study when offline.(No internet/data bundles needed.)
Easily print the content to hard copy.