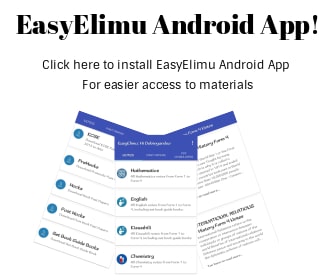 ---
Justice is the quality of being fair and acting according to what is right.
It involves condemning what is wrong and uphold what is right.
Justice brings peace and harmony among people.
Prophet Jeremiah condemns the injustice of :-

Killing innocent people
Mistreating foreigners
Mistreating windows and orphans.

Amos challenged the injustice in courts.
He spoke against oppressing the poor
Amos also condemned selling people in slavery.
He also condemned false scales and overcharging customers.
Apostle James condemned the rich who deny their laborers their wages. 10. He also condemned those who murder innocent people.

Quiz

Corruption in courts was condemned by________________
Prophet Micah condemned the injustice of______________

fairness is the value of being just and impartial
it involves doing things according to laid down rules and regulations
Fair people treat others as they would like to be treated.
Joseph's brothers treated him unfairly because his father loved him.
They sold him to the Ishmaelite and he ended up in prison.
Jesus refused to condemn a woman who had been caught in adultery,
He treated her fairly and advised her to stop her immoral life.
God expects us to treat all people with justice and fairness

Quiz

State two reasons why Joseph was Jacob's favorite son

____________________
____________________

_________________suggested that they should throw Joseph into a well
_____________convinced his brothers to sell Joseph to the Ishmaelite.



Honesty and integrity are important Christian values
Honest people tell the truth and do not steal.
Integrity is the quality of being honest and having strong morals
People of integrity are upright, honest and sincere.
They are just and honest in their behaviour.
Prophet Elisha had a dishonest servant called Gehazi.
Gehazi wanted to benefit financially from Elisha's miracle
He ended up getting leprosy together with his descendants
God wants us to uphold justice and integrity
We should tell the truth to all people at all times.

Quiz

Namaan got healed of his leprosy by __________________
___________ and __________ lied to the holy spirit
_______________is the father of lies.
Christian values are virtues and principals that are worthy of upholding
They include

Justice
Honesty
Fairness
Integrity
Responsibility
Humility
Generosity

Most Christian values are universal
They are derived from the teachings of Jesus.
They lead to forms of conduct that are universally considered worthwhile.
Apostle Paul taught the Ephesians to be patient, humble and loving
Christian values show that one has matured in faith.
Quiz
List three social evils that affect our society today


__________________
__________________
__________________

Which vice was EACC established to curb?