Questions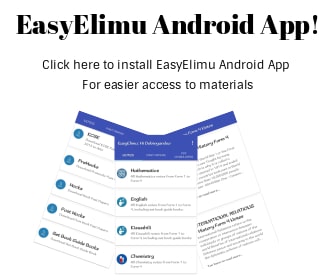 Two isolated and insulated spheres A and B carry the same positive  charge. Sketch the electric lines of force of their field when placed close to each other but not touching some.
State the observation on the leaves of a positively charged electroscope  when a negative charge is brought near it.
The fig shows sketches of two types of houses built in a lightning prone area. State with reason which house is safer to stay in during lightning and thunderstorms?

The diagram below shows a circuit with a capacitor C and a lamp L. When the sketch is closed at Y, the lamp L lights. When the switch is closed at X, L does not light. Explain the observation.

In the clothing and textile industries the machines experiences electrostatics forces at certain points. Suggests one method of reducing these forces.
State two other factors to be considered in constructing a capacitor other than surface area of the plates.
State the precaution that is taken when charging a metal object.
 

 

State coulombs law of electrostatic force
Define capacitance

Describe how the type of charge on a charged metal rod can be determined
The fig. Shows hollow negatively charged sphere with a metal disk attached to an insulator placed inside. State what would happen to the leaf of an uncharged electroscope if the metal disk were brought near the cap of the electroscope. Give a reason for your answer.

State two ways of charging the magnitude of the deflection of the leaf of an electroscope.
The fig below shows an arrangement of capacitors connected to a 10V d.c supply.

Determine:

The charge stored in the 2μF capacitor.
The total capacitance of the arrangement.

Explain why the leaf of an uncharged electroscope diverges when a charged object is brought near the cap.
A glass rod can be charged positively by rubbing it with silk. Explain what happens when the glass rod is being charged.
Answers