Questions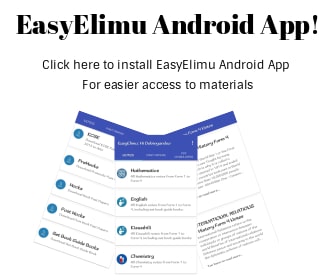 Sketch curves to show the variation of current and time as displayed on the CRO in each of the diagrams below

State the majority carriers for a p-type semi conductor.
 

Using examples explain the difference between a semiconductor and a good conductor.
A radio repairer wishes to use an ammeter to detect a faulty diode. With the aid of a circuit diagram describe how he will go about this task.

p- type and n-type semiconductors are made from a pure semiconductor by a process known as "doping".

What is doping?
Explain how the doping produces an n-type semiconductor.

Sketch a current-voltage characteristic of a junction diode with a forward bias.
Using the components symbols shown in the figure below, sketch a series circuit diagram for a forward biased diode.

 

Distinguish between semiconductors and conductors
Give an example of a semiconductor and one for a conductor.

In the circuit below, when the switch s is closed, the voltmeter shows a reading.

When the cell terminals are reversed and the switch is closed, the voltmeter reading is zero. Explain these observations.
What is meant by Donor Impurity in semiconductors.
You are provided with a diode, a resisitor R, an a.c source of low voltage and connecting wires. In the space provided, sketch the circuit diagram for a half-wave rectifier and indicate the terminals where the output voltage v0 may be connected. (2mks)
Distinguish between intrinsic and extrinsic semi-conductors.
The diagram below shows a rectifier circuit for an alternating current (a.c) input.



Describe the rectification process.
Draw the traces of the signal obtained on CRO connected across QS and PR.
Answers