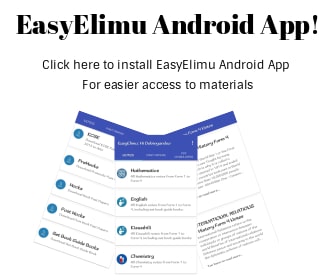 ---
Mariatu Kamara is a UNICEF Special Representative for Children in Armed conflict, author and survivor of the civil war in Sierra Leone.
She was born and raised in the small village of Magborou in the year 1986 in the West African country of Sierra Leone. She was raised in a polygamous household. At a very young age, she was sent to live with her father's sister, Marie and her husband, Alie. The village was invaded by Revolutionary United Front rebels, who cut off both of her hands. She fled her native country in 2002 and received asylum in Canada.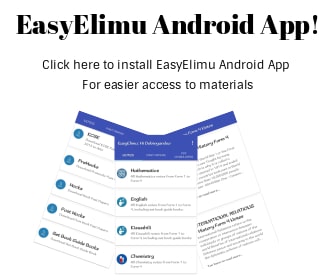 ---
Events of the story take place in Manarma, a village in Sierra Leone, where rebels attack. Kamara had moved to Manarma as they are informed that this village would be safe from the rebels' attacks.
She in turn recounts her living with her father's sister Marie and her husband Alie in Magborou village. Later she moves to the capital city, Freetown after her hands are cut off by the rebels. She stays in A camp for amputees.
Eventually, Kamara moves to Toronto in Canada, where she is taken in by well wishers.
It's a time when the country is experiencing political violence unrest.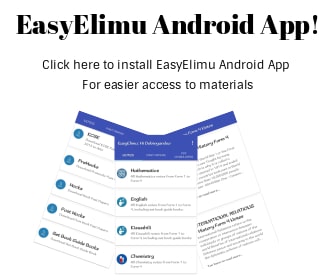 ---
The story opens up where the narrator, Mariatu Kamara is captured by rebels who want to overthrow the government because it is corrupt. She waits for the rebels to kill her. Her hands are cut off, just like other many captives as a means of sending a message to th president and those who vote for him. Kamara faints and when she comes to, she escapes to a different village. From there she finds he way to the capital city, Freetown aboard a truck.
She realizes she is pregnant and recounts how she was impregnate in a rape ordeal by Salieu who orders and threatens her not to tel anybody about it, although at that particular moment she has no clue what has happened to her.
She also recalls on the events on the day the rebels attacked the village. Her cousins Ibrahim and Mohamed are captured and tie while Adamsay, the last daughter of Marie is dragged away by her hair. During the attack many people are killed while others are amputated.
Kamara is reunited in Freetown with her cousins and Aunt Marie and her husband Alie whom she had lived with since she was a child. They stay together in an amputees' camp, which is full of filthy litter, dirty bodies and rubbish. They fend for themselves by begging on the streets. Kamara gets a baby boy, Abdul, who dies later from malnutrition.
There is information of well wishers in Freetown and other countries like Canada who are willing to take in and help children affected by the war and violence. Kamara is taken to Toronto Canada by Bill, who offers her food and shelter. Later she is taken in by a Sierra Leonean family of Kadi and Abou.
She yearns to better her life by acquiring education such that she is in position to help her family back at home. She is helped by Kadi to enroll in an English as a Second language course (ESL) to learn the English language and also be able to communicate She graduates from ESL with a Diploma.
She is enrolled in high school where she encounters more challengers in writing for the lack of hands, but her undying spirit makes her not to give up. She eventually manages to attain Cs.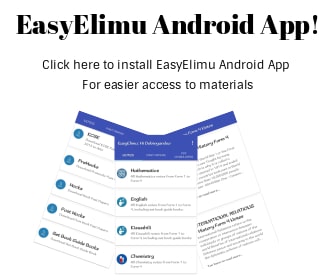 ---
Rebels attack manarma village where they kill many people and also amputate others. They cause violence for they want to overthrow the government they claim to be corrupt. Kamara is amputated by same rebels. More so there is a camp for amputees in free town with over 400 amputated people.
Marie and Alie hide and flee to Freetown to escape the havoc caused by the rebels. Furthermore, many families are taken in at Toronto Canada by Kadi and Abou Nabe to escape the violence in Sierra Leone.
The violence caused by the rebels leads to a lot of suffering to the people. Some are left handicapped and cannot fend for themselves; others are forced to relocate from their homes, while it also leads to poor living conditions like in the amputees' camp and also begging on the streets.
Mariatu Kamara, together with young Asian women, grandmothers from the Middle East and men from Southern Africa are enrolled in an English as a second Language course where they learn the language. She graduates with a diploma. Later she is enrolled to a high school. She finds it difficult but with her endurance she manages to attain Cs. She gets a laptop to use to aid in her studies.
Kamara hopes to better her life through education such that she able to support her family back at home.
Kamara is raped by Salieu who leaves her pregnant and threatens
Rebels have no regard for human life as they kill people and maim others mercilessly. There is a camp for amputees in Freetown.
Children are made soldiers and be involved in such barbaric activities as killing and torture which is not appropriate to their development.
Most people in Manarma are attacked by rebels while others are amputated. Kamara is amputated, Adam is taken away. In addition Ibrahim and Mohamed are captured, tied. The displaced and amputated people are forced to pathetic conditions such as what is witnessed in amputees' which is full of filthy litter and full of dirty bodies. They are forced to beg on the streets to get what to eat.
War has taken toll on innocent children and women.
The hatred and animosity among citizens leads to unrests violence. This leads to suffering of people. Violence, deaths of people, Injuries and torture such as cutting of people: hands (Kamara) displacement of people from their homes such Marie and Alie, Kamara and more families that end up in Canada.
More there is it facilitates poor living conditions like the filth, amputees camp in Freetown.
Most children suffer during war. Some are made children soldier, like those who capture Kamara are her age mates while others endure atrocities; Kamara as a child has her hands cut off. Adamsab, Ibrahim and Mohamed are captured by rebels which in itself torturous.
The human spirit is undying, enduring and resilient. Despite atrocitie that Kamara undergoes, she doesn't lose the zeal to live on. She has indomitable spirit to overcome adversity. When Kamara regain: consciousness after her hands are chopped off, she picks herself up.
The amputees in the camp do not have hands but still they are able to feed and wash themselves. Kamara learns to cook, tie shoe laces, up zips and even goes to school to learn to better her life despite her condition.
Well wishers cannot sit and watch human rather help to take in victims of such violence acquire education.
Humans have the inner strength to push on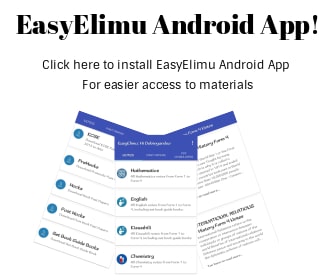 ---
Naive: She does not understand what Salieu has done to her after he forcefully has intercourse with her. She blatantly that she only knows that only women get babies but not girls. More she doesn't know that pregnancy is as a result of sexual intercourse.
Resilient enduring: Rebels cut off her hands, but this does not deter her from going on with life. She doesn't lose the zeal to live on.
She has an indomitable spirit to overcome adversity; she picks herself up and ensures she moves to safety. Kamara learns to cook, tie shoe laces, do up zips and even goes to school to learn to better her life despite the lack of limbs. She learns English Language as a second language and graduates with a diploma.
Thoughtful: She minds about the welfare of her family back at home and wants to study and be in a position to assist them.
Optimistic: she undergoes a lot of challenges in the hands of her captors; she lives in pathetic conditions in the camp, but still hopes of making it in life through acquisition of education. She is in need to get education and better her life '
Fearful: She fears going to school as she will be alone among strangers. She is also worried of how she would write without hands was afraid of making a fool of herself .
Inhumane: despite Kamara's tender age, he forces himself on her leaving her pregnant and more so intimidates her not to
Intimidating: Orders Kamara not to reveal to anyone about the rape the ordeal.
Hospitable: they offer shelter and food to Kamara after she has come from Freetown, and stayed with Bill. They also bring in more family members to Toronto to escape the violence back
Supportive: Kadi takes the initiative to enroll Kamara to the English as a send Language course where she graduates with a diploma.
Concerned: His family reads about girl, Kamara and her sufferring in the war ravaged village of Manarma, in a newspaper and thereafter he wants to find her and offer her help providing money for food and clothes.
Helpful: Offers to take Kamara from Freetown to Toronto Canada I act which facilitates her to get education and humanitarian assistance.
Cruel: They mercilessly cut off hands of their victims, for instant Kamara's, as a way of sending a message to the president they see as corrupt, yet the children have nothing to do with the presidency '... I remember asking myself, "What is a I president"...'
Inhumane: They kill people during their attack on Manarma village I they torture their victims by cutting off their hands and taunting them. One child soldier tell Kamara... We are net I going to kill you go to the, president as the president to give you new hands.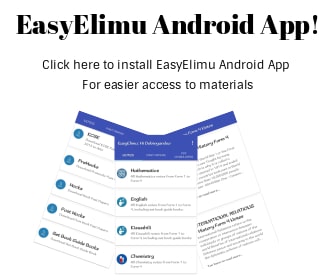 ---
This story is told from a first person point of view by Mariatu Kamara who narrates to us her ordeal in the hands of her captors in the war torn village of Manarma and her escape to Freetown ana eventually her life in Toronto Canada.
Kamara recounts her ordeal in the hands of Salieu who forced himself on her leaving her pregnant. She also recalls her stay with Marie, her father's sister and Marie's husband Alie in Magb village.
The amputees camp is described as '... was a size of a foot field, was filthy wit litter, the smell of rubbish, dirty bodies, bring out the pathetic conditions that the people in the camps were living in.
The laptop she Is bought for is described by the narrator as '... computer was special with a mouse shaped like a big ball so that I car easily manoeuvre it the key board was L
Kamara converses with the rebels
'You must choose a punishment before you leave, " he said *ke what?" I mumbled:
Li Which hand do you want to lose first?" He asked.
This dialogue brings out the cruel nature of the rebels.
There is dialogue with the female doctor,
"...you are pregnant "You are going to have a baby " k " , :
But there must be a mistake, I said "Only women hove babies, not girls "
This points out how nave Kamara is naive.
Mariatu is informed by the child soldiers that her hands are to be chopped off so that she would not vote for the president, then they sarcastically refer her to go to the president who should provide her with new hands. We are not going to kill you. We want you to go to the president and show him what we did to you. Ask the president to give you new hands "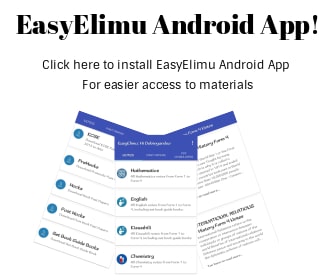 ---
Political instability and violence breeds misery. Discuss
A friend in need is a friend in deed. Discuss this statement in light of the story "The president" by Mariatu Kamara