Questions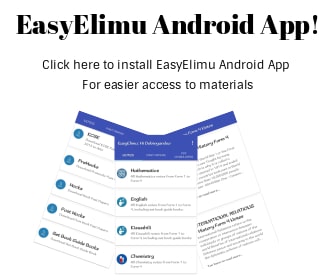 An electric heater is placed at equal distances from two similar cans A and B filled with water at room temperature. The outer surface of can A is shiny while that of can B is dull black. State with reasons, which of the cans will be at higher temperature after the heater is switched on for some time.
In the set up shown in figure 4, it is observed that the level of the water initially drops before starting to rise.

Explain this observation.
When a Bunsen Burner is lit below a wire gauze, it is noted that the flame initially burns below the gauze as shown in figure (i), after sometime, the flame burns below as well as above the gauze as shown in figure (ii)

Explain this observation
In a vacuum flask the walls enclosing the vacuum are silvered on the inside. State the reason for this (1 mark)
Figure 4 shows two identical balloons A and B. The balloons were filled with equal amounts of the same type of gas. The balloons are suspended at distances X1 and X2 from a metal cube filled with boiling water and placed on an insulating material.

Use this information to answers question below

State the mode by which heat travels from the cube to the balloons (1 mark)
The face of the cube towards A is bright and shiny and the face towards B is dull black. State with reason the adjustments that should be made on the distances X1 and X2 so that the rate of change of temperature in both balloons is the same. (1 mark)

Temperature scale in clinical thermometer ranges from 35oc to 43oc. Explain.
State one application of expansion in gases
Why is it that boiling is not used for sterilization of clinical thermometer?
Describe ONE advantage and ONE Disadvantage of anomalous behavior of water.
 

Draw a well labeled diagram of a vacuum flask
Stating the specific parts in the flask explain how heat loss is reduced through:

Conduction
Convection
Radiation

In the diagram below the ice remains in solid state for several minutes as heating continues. Explain the phenomenon.
Answers