THE TEST
You intend to throw a party for your mother on her 50th birthday. Using all the ingredients listed below, prepare, cook and present a suitable two dish meal for her and her two friends.
Include a stimulating drink.
Ingredients:
salt
beef/chicken
fat/oil
garlic
rice
onions
ginger
pilau mix
milk
sugar
tea leaves
peas/french beans
carrots.
PLANNING SESSION - 30 minutes
For each task listed below, use separate pieces of paper and make duplicate copies using carbon paper then proceed as follows:
Identify the dishes and write down the recipes;
Write down your order of work;
Make a list of the foodstuff and equipment you will require.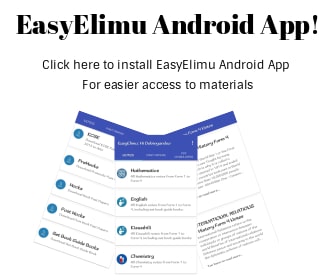 ---
MARKING SCHEME
AREAS OF ASSESSMENT
MAXIMUM SCORE
ACTUAL SCORE
REMARKS
1.

PLAN
Recipes

Availability
Correct quantites
Appropriate choice

Order of work

Availability
Proper sequencing

List of foodstuffs and equipment

Availability
Adequacy
Appropriateness




1½
3
1½


1
2



2
3
2

16
2.

PREPARATION AND COOKING
Correct procedure

Item 1 (main dish
Item 2 (vegetable)
Drink

Methods of cooking ( at least two)

Quality of results
Item 1 (main dish)
Item 2 (vegetable
Drink




4
2
2

2


2
1
1
14
3.

PRESENTATION
Utensils

Appropriate
Clean
Table lay out

Centre piece

General impression
Hygiene
Food (1) Kitchen (1) personal (1)




2
2
2

2

1

3
12
4.

ECONOMY OF RESOURCES

Water
Food
Fuel
materials

Clearing up



1
1
1
1



2
2

8
50 ÷ 2