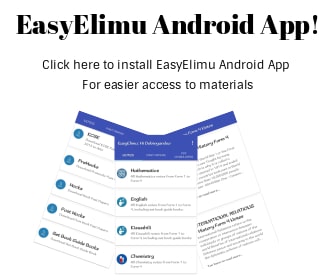 ---
Sent to explore possibilities in employment, admission to college, etc when you are interested in

working or learning, etc for a particular institution, but you do not know if an opening or vacancy

exists.

A letter of inquiry is when you are approaching an organization/company/institution speculatively.

This means you are making an approach without their having advertised or announced a vacancy.
The steps that follow will help you write a good letter of inquiry:
Resolve to follow all the rules for business letter writing. Begin with your address, then the date,

followed by the addressee's address, moving on to the greeting(salutation) , and lastly, in regard

to(written "RE:")

Write about four paragraphs. The paragraphs can be divided into:

First Paragraph
- Introduce yourself and concisely explain why you are writing.
- Tell the recipient how you heard of the organization.


- Let the recipient, if need be, know the result you will receive or received, and the

school or college you are attending or attended.

Second Paragraph
- Describe your interest in the organization.


- Make it clear why you think you think you are qualified, for example for the job, or

admission to the college, etc.

Third Paragraph


- Talk about yourself. Highlight your relevant experience, achievements, and

qualifications.


- Include two or three skills that relate to the positions within.

Fourth Paragraph
- Thank the recipient for their time.
- Include your phone number or email address.


- Note that you have included your CV. If admission to college, you may mention that

you have included your academic certificate or any document.

Close your letter.
- Write yours faithfully, if you do not know the name of the person.
- Yours sincerely. If you know the person's name, end the letter this way.


- Add your signature. Sign your name.
KANYE MIRACLE SCHOOL,
P.O. BOX 333 – 22020,
CHEM – KENYA.
14​th​ MAY, 2016
THE PRINCIPAL,
JOSEM COLLEGE,
P.O. BOX 3456 – 12340,
KILGORIS.
Dear Sir/Madam,
RE: ​NEXT INTAKE
I am a 2014 form four leaver from Kanye Miracle School. I received grade B- at KCSE. I am writing to express my interest in joining your college in September incase there is an intake. I have always heard a lot about your college. Last week, I saw the picture of your college in the newspaper and that attracted me more.

I am now thinking only about Josem College. It has become part of my dream and I would love to study my course there. I know the course I would like to pursue is one of the numerous courses offered there. I would like to study Journalism. I received grade B+ in English and Kiswahili and I hope that is enough to qualify me for the course of my childhood dreams.

While in high school, I used to be a member of journalism club. It is I who could write all the news to be read on Fridays by fellow club members. I was also involved in broadcasting during the parents' day and through that my confidence was boosted. I no longer suffer from anxiety when speaking before a large group.
Thank you for your time you have you have taken to consider this letter of inquiry. Would you please contact me on 07000000 when there will be next intake? Attached are my documents.

Yours Faithfully,
[sign]
Salome Mtakatifu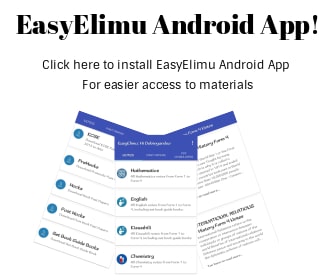 ---
Written to request a company/firm/institution to provide complete information regarding a

product/service/course, etc.

One expresses their interest towards the course/product, etc in this letter.

The following points will help in writing an effective letter of request:

Clearly state the reason of seeking detailed information.

Use formal tone when writing.

Be polite.

Recheck for misspellings.
Nyamirogi Secondary School,
P.O. Box 111—40020,
MLANGO – KENYA.
24​th​ April, 2015.
The Principal,
Nyamoro College,
P.O. Box 222 – 34200,
DIRISHA – KENYA.
Dear Mr. Bacuna,
RE: ​INFORMATION ABOUT YOUR COLLEGE
I am a parent of one of the students who received admission letters from your college. He is very much interested in joining the college.

We have read your admission letter and are very much interested in getting admission in your college. I need, however, the answers to the following questions before I could join the college:
Is fee paid in installment or paid at once?

Can accommodation be offered in college?

Other than the courses offered, are there non academic ones like driving?
I would be glad to receive the answers to these questions. Could you please contact me on This email address is being protected from spambots. You need JavaScript enabled to view it.​ or 0797878787?

Yours Faithfully,
[sign]
Dennis Mnyweso