Instructions to Candidates
Candidates should check the question paper to ascertain that all the pages are printed.
Candidates must use machine stitches appropriately in the construction of garments. Hand stitches used instead of machine stitches will not be marked.
Hand stitches will only be allowed for the making of hemming, tacking and loop stitches.
Instructions.
A pattern of a girl dress is provided. You are advised to study the sketches, instructions and the layout carefully before you begin the test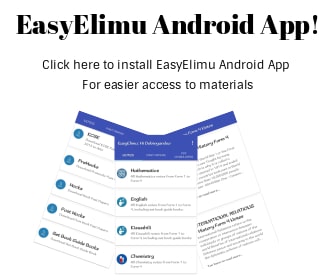 ---
QUESTIONS
MATERIAL PROVIDED:
Pattern pieces

Skirt front/back.
Bodice front.
Bodice back.
Sleeve.
Back neck facing.

A plain light weight cotton fabric 60cm long and 90cm wide
Sewing thread to match the fabric
One large envelop.
THE TEST
Using the materials provided, lay cut out and make the LEFT HALF of a girl's dress to show the following process:
Cutting out (3½ marks)
Making shoulder seam using an open seam. (8 marks)
Joining the back neck facing to the extended front facing. Attaching the facing to finish the neckline (16 marks)
Making the bodice side seam and underarm seam using a French seam. (11 marks)
Preparing and attaching the sleeve to the armhole. Neaten a quarter of the armhole seam from the underarm seam using loop stitches.
Manage the sleeve hem with tacking stitches. (19 marks)
Preparing the skirt using gathers and attaching it to the bodice. (12 marks)
Neatening the free edge of the facings (4 marks)
Overall presentation (6½ marks).
At the end of the examination, firmly sew onto your work on a single fabric, a label bearing your name and index number.
Remove the needle, pins and loose threads from your work. Fold your work neatly and place it in the envelope provided.
Do not put scraps of fabric in the envelope. Don't seal the envelope.
DRESS VIEW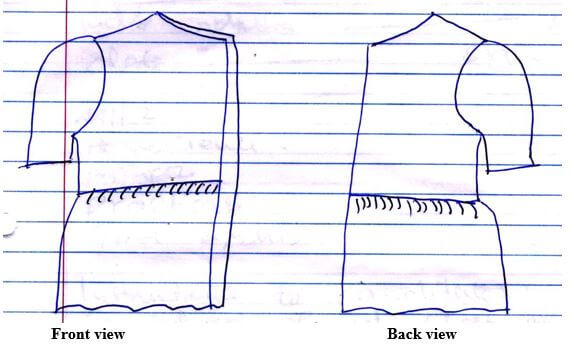 LAYOUT (not drawn to scale)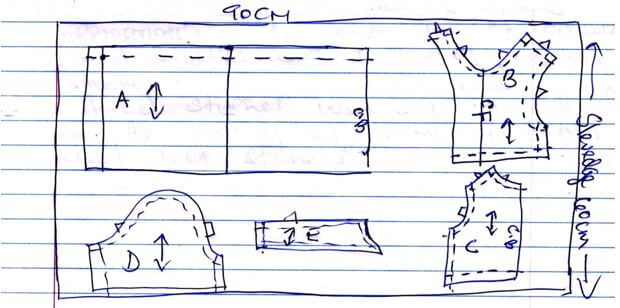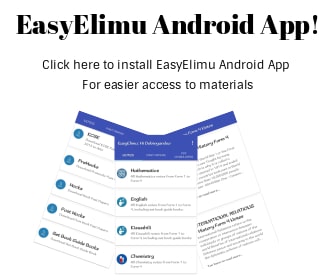 ---
MARKING SCHEME
SNR

NO

AREAS OF ASSESSMENTS

MAX

SCORE

ACTUAL

SCORE

REMARKS

1

PRESENTATION

work well pressed(1) and folded(1/2 )
Label (½ )firmly fixed(1) on single (1/2)fabric without concealing details (1/2)
pins ½ needles (1/2) taking threads and unnecessary threads(½ ) removed
made up for the LEFT HALF (1)

11/2

2½

1½

1

Sub total

6½

2

Cutting out

All five pieces (5 x ½).
Smooth cutting of skirt CF (1)
Smooth cutting of skirt CB(1)
Smooth cutting of bodice back (1) and on straight grain (1) to within 3mm.
Sleeve cut on straight grain (1)
Smooth cutting of back neck facing (½) and on straight grain (½) to within 2mm.
Smooth cutting of skirt lower edge(1)

2½

1

1

2

1

1

1

Sub total

9½

3

SHOULDER SEAM (OPEN SEAM)
(if not open seam award zero)

Seam joined with straight stitchery (1)
Well neatened raw edges (1X2)
Evenness of seam allowance. (2)
seam pressed open (½ X 2) and flat R.S (½ X2), WS(½ X2) at the neckline and at the arm hole
Correct size of seam allowance 1cm to within 2mm (0.8cm – 1.2cm) (½ x 1)

1

2

2

3

1

Sub total

09

4

NECK FACING

Back and extended front facing joined with straight stitchery (1/2) seam trimmed (1/2 ) pressed open(1/2) and unneatened (1/2)
Facing attached to neckline with smooth stitchery (1)
Seam trimmed (1) snipped (2) and under stitched (2)
Facing seam and shoulder seam meeting to within 2mm (2) at neckline and shoulder seam (2) and held down with a (1) stitch.
Centre front of extended facing well pointed (1)
Extended facing well folded (1/2) and flat (1/2) at the centre front.
Flatness of neck facing (front and back) (2)

2

1

5

5

1

1

2

Sub total

17

5

FRENCH SEAM
(if not French seam award zero) from B - H

Underarm seam and side seam made before (1) sleeve is attached.
Straight stitchery of seam (1x2)2
Seam well-trimmed (1/2) X2, no threads on RS (1/2X2)2
Seam well knife edged (½ X2)1
Evenness of seam (1/2 X2)1
Correct size (6mm) to within (4mm-8mm)(½ X2)1
Seam pressed towards the back at armhole(1/2X2) and at waist line (1/2 X2)
Flatness of seam at armhole and at 2 the waistline (½ x 2).
Side seam and underarm seam meeting at (1) within 2mm.

1

2

2

1

1

1

2

1

Sub total

13

6

SLEEVE

Good hang
Easing evenly distributed (1) around the crown.(1)
Armhole seam made with smooth stitchery
Correct positioning of sleeve i.e back to back (1) bodice and front on front bodice (1)
Armhole seam smoothly trimmed (1 cm) (1)
Attached at side seam to within 2mm meeting point and round allowance (0.8 – 1.2cm) (½ x2)
A quarter of the armhole seam neatened with loop stitches (1) using single thread (½) sleeve hem managed by edge-stitching (1) and turned (1) and held down with tacking (1) stitch. Only using single thread (½) sleeve hem size (1.2cm to within 2mm (1cm to 1.4cm) 1

1

2

1

2

2

1

5

1

Sub total

15

7

(b) NEATENING THE ARMHOLE
(If not loop stitches award zero)

Loop stitches evenly spaced (1) and even in length (1)
Stitches securely fastened on (½) and off (½)

2

1

Sub total

3

8

SKIRT

Gathers well distributed (2) and good hang (2)
Smooth (1) stitchery (1) of the waistline seam.(2)
Evenness of seam. (1)
The space at the extended facing part of the waistline seam not gathered. (1)
Stitching line between the two gathering rows (1)
Award marks if gathers are of good quality. (1)

2

2

2

1

1

1

1

Sub total

10

9

FACING

Free edge facing smoothly neatened.
Facing pressed flat.

1

1

Sub total

2

10

IMPRESSION [Neatness / quality of work]. Sub total

5

GRAND TOTAL ÷ 2

90/2 = 45