QUESTIONS
DESIGN PROBLEM (40 marks)
A physically challenged patient with partial walking difficulties requires a device that can assist in walking. The device can also be used as a seat when necessary.
Design the device considering the following:
It should be used to assist in walking with ease.
It can be used as a seat
It can be adjusted to desired height
It can be folded and stored when not in use
It should have a suitable braking system.
Requirements
Make freehand sketches of two possible solutions for your design (6 marks)
Select one of the design in (a) above and make a refined labelled pictorial sketch (14 marks)
Make detailed sketches for the mechanisms to allow for each of the considerations above (15 marks)
List three materials used and state one reason for the choice of each.(3 marks)
State two methods of joining the parts and state where each is used (2 marks)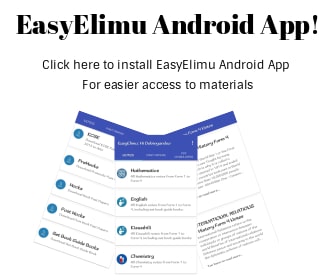 ---
MARKING SCHEME






Wood- It is cheap/available
Aluminium- it is light in weight/resistant to breakage
Rubber- It is rough hence protects against sliding
Screws- joining of the sitting surface with stands
Gluing- joining the rubber with stands
Riveting- Joint the aluminium stands