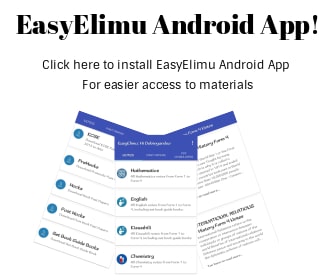 ---
- This is a method of removing excess water or lowering the water table from a marshy water-logged land.
- It is also a method of land reclamation.
To increase soil aeration.
To raise soil temperature.
To increase microbial activities in the soil.
To reduce toxic substances from the soil.
To increase soil volume for exploitation by plant roots.
Use of open ditches.
Use of underground drain pipes.
French drains.
Cambered beds.
Pumping out water from the soil.
Planting tree species which absorb a lot of water for example eucalyptus.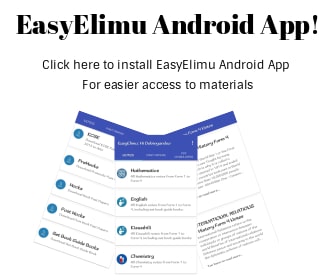 ---
This is the process by which harmful substances get into the water.
The harmful substance is referred to as a pollutant.
Use of inorganic fertilizers.
Use of pesticides.
Poor cultivation practices such as over cultivation, cultivating along the river banks.
Overgrazing which leads to erosion of soil thus causing siltation in water sources.
Soil conservation measures which minimize soil losses through erosion.
Fencing off the water sources.
Adopting organic farming practices for example controlling pests and weed using non-chemical techniques.
Planting grass along river banks to minimize siltation in rivers.
Proper disposal of empty chemical containers.