In each community, there are special people who are recognized for the significant roles and contributions they play.
Such great people earn praises and recognition from their communities for their active participation in various significant activities.
The community members are indebted to them for their sacrifice in promoting their community's socio-economic, political, moral and the general well-being.
These people would include educationists, scholars, philosophers, psychologists among other dignified persons.
In this chapter, we shall study two great Muslim scholars from Egypt whose influence cuts across the world.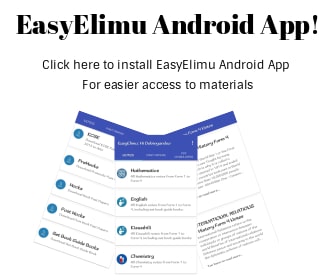 ---
His full name is Hassan Ahmed Abdul Rahman Muhammed al Banna. He was born on 14th October 1906 in the village of Mahmoudiyah Alexandria, Egypt at a time when the British were colonizing the country.
His father was a watch repairer, a renowned author of Islamic religious books and a local Imam of a masjid where Al Banna received his first lesson in Islam.
Al Banna was raised in an Islamic environment and learnt religious teachings in the mosque at an early age before joining Western education.
His family, of a lower class moved to Cairo in 1924.
At the age of 12, Al Banna became involved in Sufi order.
As a young adult, at the age of 13, he participated in a demonstration against the British.
By the age of 14 years, he had memorized the whole Qur'an.
Al Banna received his first religious lessons (in Islam) at his father's masjid where his father was an Imam.
He joined Primary school in his home village Mahmudiya at the age of twelve.
He then received his secular education at Dar-Al-Ulum school in Cairo and graduated with a Diploma in Arabic and Islamic studies.
While in secondary school, he organized committees and societies stressing Islamic principles and morals.
Even as a student at Dar –Al-Ulum (a Teacher College) in Cairo, he used to attend lectures at the Al Azhar University where he was exposed to Sufism.
Al Banna completed his studies in 1927.
His ideas on Sufism were because of the influence of an Islamic reformist, Jamal al- Din al Afghan (1838-1897), a great personality of the 19th Century Islam.
He was also influenced by the two adherent of Jamal al- Din al Afghan, Muhammad Abdu (1847-1905) and Rashid Rida (1865-1935).
Al Banna was a school teacher, teaching Arabic grammar at Ismailiya.
He was a good orator and had a mastery of Arabic language.
He started to preaching his ideas and within a short time, he had become very popular.
Just like his father, he was also and an Imam.
He made so many followers who later urged him to form an Islamic society of Muslims.
Al Banna started the society of Ikhwan Muslim (Muslim Brotherhood) in March 1928.
Muslim Brotherhood was concerned with social, religious and economic matters.
It was aimed at promoting personal piety and engaged in charitable activities.
It also called for Islamic morality and condemned westernization.
Ikhwan Muslim became popular in Egypt and by 1930's it had branches in every province of the country.
This society had major guidelines as follows:

Promoting education for all by establishing learning institutions such as schools, vocational training and other education centers.
Reviving Islamic traditions such as Suffism.
To reform the political situation in the Arab world while imparting new ideas in order to create new governance based on Quran and Sunnah.
To establish recreational facilities where sporting events were conducted to promote physical fitness.
To improve and establish social institutions such as hospitals, mosques, clinics for the well being of the society.
To improve the economy of the society by establishing centers to train trading skills to members of the society.
Islamic education is all comprehensive all encompassing and holistic. It is all inclusive and does not leave out anything.
The foundation of Islamic teaching covers all aspects of human life.
Islamic education is for all people and nations.
It is for all times and ages.
It completes and addresses the detailed aspects of life.
Enable an individual to stay within the limits set by Allah (SWT).
Conditioning the people to respect public morality and imposition of severe penalties for moral offences.
Addressing the problem of women in accordance with Islamic teachings.
He fought against gambling in all its forms - games, lotteries, and gambling clubs.
A campaign against intoxication, to save the nation from its effects.
Educating the society on the Islamic code of dressing.
Segregation of male and female students unless between the permitted degrees
The encouragement of marriage and procreation, by all possible means and give moral support to the family, and to solve the problems of marriage.
The closure of morally undesirable ballrooms and dance halls, and the prohibition of dancing and such pastimes.
He established the periodical "Al Shihab Magazine" in which he put a methodology and his desire to overcome lack of knowledge.
Through the Ikhwan, he published a newspaper called "Al Nadhir."
His other works are "Methodology of Hadith" and "the Islamic social system."
Between 1948 and 1949, shortly after the society sent volunteers to fight against Israel in the 1948 Arab-Israeli War, the conflict between the monarchy and the society reached its climax.
Concerned with the increasing assertiveness and popularity of the brotherhood, as well as with rumors that it was plotting a coup, Prime Minister Mahmoud an Nukrashi Pasha disbanded it in December 1948.
The organization's assets were impounded and scores of its members sent to jail. Following Pasha's assassination by a student member of the Muslim Brotherhood, Al-Banna promptly released a statement condemning the assassination, stating that terror is not an acceptable way in Islam.
On February 12, 1949 in Cairo, Al-Banna was at the Jamiyyah al-Shubban al- Muslimeen headquarters with his brother in-law Abdul Karim Mansur to negotiate with Minister Zaki Ali Basha who represented the government side.
Minister Zaki Ali Basha never arrived.
By 5 p.m., Al-Banna and his brother-in-law decided to leave.
As they stood waiting for a taxi, they were shot by two men.
He eventually died from his wounds.
In honor of his death in 1949, he was often referred to as "As-Shaheed Imam
Hassan Al-Banna" (Martyr Imam Hassan Al-Banna).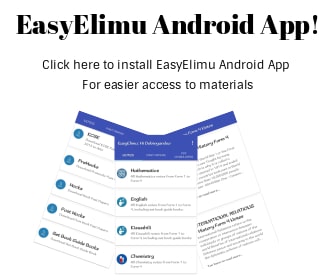 ---
He was born in 1906 in Egypt at Musha village of Asyut Province along the Upper Nile.
He came from a family that had a deep religious foundation.
He was a great writer and thinker of the 20th Century by his great works and ideologies.
His brother, Muhammad Qutb was also one of the Muslim great writers in Islam who contributed a lot by authoring several books.
In 1919, he dropped out of school because of the Egyptian revolution.
He attended his Primary education from 1912 to 1918.
In 1920, he travelled to Cairo to further education at the age of 14.
He joined Abdul Aziz Teachers' rollege in 1922
In 1925, he went back to secondary school.
In 1929, he joined Dar ul Ulum College from where he graduated with a Bachelor of Literature degree in 1933.
In 1933, he was appointed a school teacher by the Ministry and taught at Daudiya School in Cairo.
1n 1935, he was transferred to Dumiyat primary school but was transferred to a school called Bani Suweif.
In 1935 he was transferred to Hawan primary school.
He taught in several other schools before being appointed by the Ministry of information as an Arabic editor in charge of Culture and Literature.
He then moved to the Department of translation and statistics.
In 1944, he resigned due to misunderstanding that he had with Najib Al Hilali, the Minister for Information, despite intervention by Dr. Taha Hussein, the advisor in the Ministry of Education.
He was then appointed the Inspector in the Ministry of Education.
He served for a short period before being transferred to the Ministry of Information.
Most of the time, he would find himself in conflict with the authorities due to his stand on Islam and anti western ideologies.
He therefore had to move to the USA for two years where he studied Education Organization at Colorado State College of Education (presently, University of Northern Colorado).
After his return, he joined the Muslim Brotherhood (Ikhwan Muslim) in 1953 and became its major spokesperson.
His Islamic writings and activities led him into positions of leadership in the Muslim Brotherhood.
He was arrested in 1954 after a crack down on the Ikhwan Muslim and charged with conspiracy to overthrow President Jamal Abdulnasser.
They interrogated him for three days in the armed forces prison, severely tortured him and jailed him for 15 years until 1964 when he was released on medical grounds.
While in jail, he wrote his commentary on the Qur'an called 'Fi Dhilal al Qur'an.'
In 1966, he was again arrested and charged for an attempted coup against President Nasser's government.
He was sentenced to death by Muhammad Fuad Addajawy together with two other members of the Ikhwan al Muslimin.
Appeals against his sentence were ignored and he was executed on Monday, 29th of August 1966, at the age of 59 years and 10 months.
He left several literary works that continue to influence Islamic revivalism in the society and provide a blue print for the brotherhood.
His teachings influenced his followers in the brotherhood and the Muslim youth.
He struggled to reform the community by promoting Islamic teachings through the Ikhwan Muslim.
He wrote a commentary of the Qur'an titled 'Fi Dhilal al Qur'an.'
He enlightened the Muslim Umma on the true Islam and the need to uphold an Islamic code of conduct.
He denied the culture of materialism, violence and sexual pleasure.
He advocated for the rights of women including education.
Sayyid Qutb wrote several works, which were mainly novels, literary works, education, theory and poems.
The major works are:

Al-Taswir al-Fanni fi'l-Qu'ran (Artistic Imagery in the Qur'an)
Fi Dhilal al-Qur'an (In the Shade of the Qur'an)
He wrote a number of monthly journals on topical issues from the Qur'an.
Mashahid al-Qiyama fi'l-Qur'an (Aspects of Resurrection in the Qu'ran),
Al-Salam al-'Alami wa'l-Islam (World Peace and Islam)
Khasais al-Tasawwur al-Islami wa Muqawamatuhu (The Characteristics and Values of Islamic Conduct)
Dirasat Islamiyya (Islamic Studies)